Amazon Ebook Return Policy 2022
Damage To Self-Published Authors

Sue Bordley, a teacher and author, has published multiple books via Amazon using her pseudonym Jess Molyneux. Forgoing the gatekeepers in publishing houses, Bordley has found Amazon incredibly useful in forging her literary career.
She says that publishers are offering book deals to celebrities in order to make it easier for them to publish novels. "But if you can make use of self-publishing and social media, you can get noticed."
But Bordley notes that just because Amazon doesn't have publishing gatekeepers, it doesn't make the act of writing a book any less of a challenge.
She says, "Books can take many months to create and people get them for free and that's not fair."
It costs a lot for an author to put together a book. This includes formatting, proofreading, and cover design. Before you can put the book on shelves, you're going to be out of cash. You also need to make a profit. Some independent authors are going to start saying 'I can't afford to continue doing this anymore'. It would be truly a shame.
Amazon should have a policy that states that you cannot get a refund if all pages are turned. Bordley states that in the days before CDs, you couldn't return CDs once their cellophane was removed.
How To Refund A Book On Kindle

If you've paid money for an Amazon Kindle book, only to change your mind about it, you've got 14 days in which to claim a refund.
Go to Amazon and click on the menu button. Click the three horizontal bars in the upper left corner. Next click Kindle E-Readers & Books. Scroll down the list until you see 'Manage your Content and Devices. At this stage, you may be asked to sign in again.
Here, you'll see a list of all the books you own. Here you can view who created them as well as when they were purchased. Find the book you want to return, and to the left you should see a little square icon with three dots – it should be in the column marked 'Actions'. Click on it.
You will see a short list of options. The one that you are looking for is "Return for Refund". Click it. It's possible that you cannot see the cover.
Once you've selected the option, a window will appear, and you'll have to choose why you want to return the book. Select whichever option is relevant, then click 'Return for Refund' again.
We have the answer – you should receive your refund within three to five business days. You can no longer access the book.
Receive the Refund

The Kindle Refund Policy provides that you can return your product within 14 days of receiving it. The refund process begins once that has been done.
Refunds will be issued as the Original Payment method you made while purchasing the product. This process usually takes 3-5 business days.
You can request an Amazon.com gift card instead of a return.
Once you get the refund, you'll no longer have access to the book.
The product can be returned or refunded.
Visit "Manage Your Kindle"
To return a book, click the button beside it.
Choose "Return to Refund".
Next, you will need to send the product back.
For further information regarding the Kindle Return Policy, contact Customer Service Team.
Amazon Cancel Order Refund Policy

You are likely already familiar with Amazon's Cancel Order Refund policy if you're an Amazon seller. Amazon sellers who are third party vendors must honor cancellation requests from buyers, unlike traditional retailers.
Regardless of the reason, if you do not follow the policy, you risk losing credibility and performance metrics. Here are a few tips for handling cancellation requests.
You can follow the same procedure to return a Kindle book or an Amazon video purchase. If you are purchasing an item from an Amazon seller, make sure that you haven't streamed or downloaded it yet.
Key Takeaways:

For accidental purchases made on Amazon's Kindle Store, you can request a return within 7 days.
If you return books too frequently, Amazon may stop you from returning books in the future or even terminate your Amazon account.
Kindle Unlimited users can only have 20 titles borrowed at the same time, so you'll need to return books in order to borrow new ones.
This guide is focused on returning a Kindle ebook. For more information, see our Prime Reading or Kindle Unlimited runsdowns. Also, check out our Prime vs Kindle Unlimited comparison.
One of two situations may be happening if you are unable to return a Kindle ebook. You may have made refund requests more often than necessary and Amazon blocked you from returning the book. If the latter is true, you'll need to contact Amazon customer support to return your book.
Although technically yes, we do not recommend this. Not only are you hurting the author, but Amazon could also ban you from returning books (and potentially terminate your account) if they catch you. No one knows exactly how many books you have to return to get banned, but from what we can tell there's no appeal process once this happens.
Kindle Oasis

Amazon's solution to ereader luxury is the Kindle Oasis. With a starting price of $269.99 / PS229.99, however, it comes in more expensive than some full tablets. The top-of-the-range model, which was $195 at Prime Day in the past but has returned to this price over Black Fridays, is more rigid with its pricing. Things are a little more optimistic in the UK – we spotted a record low PS169.99 price during the November sales that actually returned to the shelves as recently as April. We've seen the Kindle Oasis for as low as PS179.99 throughout the year.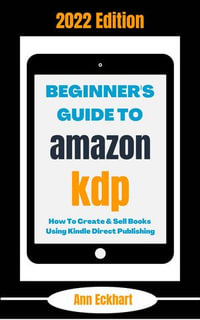 How To Return Kindle Unlimited Books

Returning a Kindle Unlimited book is an even simpler process. This is due to the fact that Kindle Unlimited has a maximum number of books. There are only 20 books you can check out at a time. Once you reach that limit, you will want to return any older titles to make more space.
To access Amazon's website, you will need a web browser. To sign up, click the "hello" button in the upper right. Enter your login credentials.
The button you just used to log in should now show your name. Hover over it and select "content & devices."
Click on "return this Book" to the right.
If you have a Kindle device, you can also return your Kindle Unlimited books there. You can even do this faster by simply tapping and holding the book cover you wish to return, and then selecting "return to Kindle Unlimited."
How To Return Books On Kindle Unlimited On Your Tablet Or Your Desktop?

The thing about using Amazon's monthly subscription service is that you can read any of the books or listen to the available audio versions (for those that offer the same) on Amazon devices as well as the Kindle app. The app is available for iOS, Mac, PC, and even Android.
These are the steps to follow to return a book to Kindle Unlimited using the larger screens of your tablet or computer.
Step 1: Use your web browser to navigate to the Kindle store
Step 2: Hover your mouse to the top of the screen where you can see the words "your account" and click on it
Step 3: Browse the options in the pop up and choose the option that states "manage content and devices".
Step 4: Sometimes, you may be asked to log in using your password again. Do so.
Once you are in, you will see all the content you have on your list including the books, personal documents, and so on. The banner indicating your Kindle Unlimited content will be displayed.
Once you click on any of them, a pop-up will prompt you to perform a variety of tasks including returning the book with an action button labeled "Return this Title".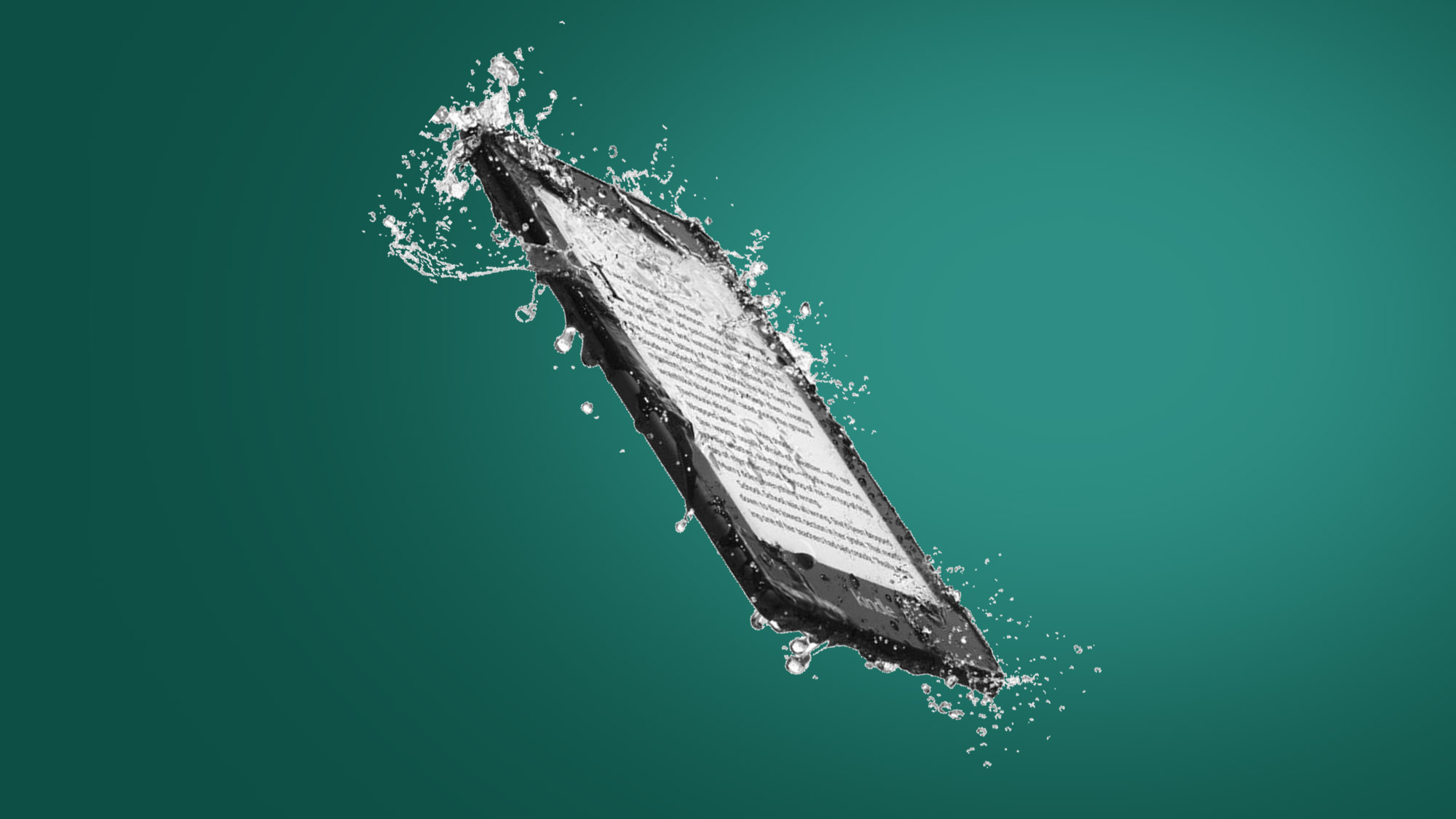 Return a Kindle Unlimited book

Kindle Unlimited Books catalog has no due date. Kindle gives you benefit to return the books from a computer, Kindle device, Fire tablet or free Kindle reading app.
This is how you can process the returns:
In the app, open the Kindle Store.
Visit the page "Kindle Unlimited".
Now select your category.
For,
Kindle eReaders: Click "All Categories" to select "Kindle Unlimited".
Free Kindle reading applications: Select "Kindle Unlimited"
Fire Tablets – Click "Kindle Unlimited"
Select "My Kindle Unlimited Books" and click "Return".
You can access this page from your computer by clicking "Manage Your Content and Devices".
Use the drop-down to filter by Kindle Unlimited and then Books from the content section.
Click on "Actions", and then select "Return this book", next to the book you want to return.
There are likely to be some questions you have that the majority of our customers also have. Below is a list of frequently asked questions. We tried to answer some. To see if your question is related to returns, you can look through the questions.
Amazon: Can You Return A Rental Ebook?

Customers who don't wish to purchase Ebooks can rent books through Amazon Rentals. Customers can return the book at any point if they wish.
Amazon is yet to make it possible for Ebooks to be rented.
Amazon customers are able to return the rented book they have rented by clicking here:
Click on "Manage your Rentals" to register at Amazon.com. Click the button "Return rental" once you have located the book that needs to be returned. Then, you can choose to have the book returned at an Amazon drop-off location or at a local parcel delivery address. Print the shipping label and provided packing slip, and box up the rental with the packing slip contained. Send the rental to the post.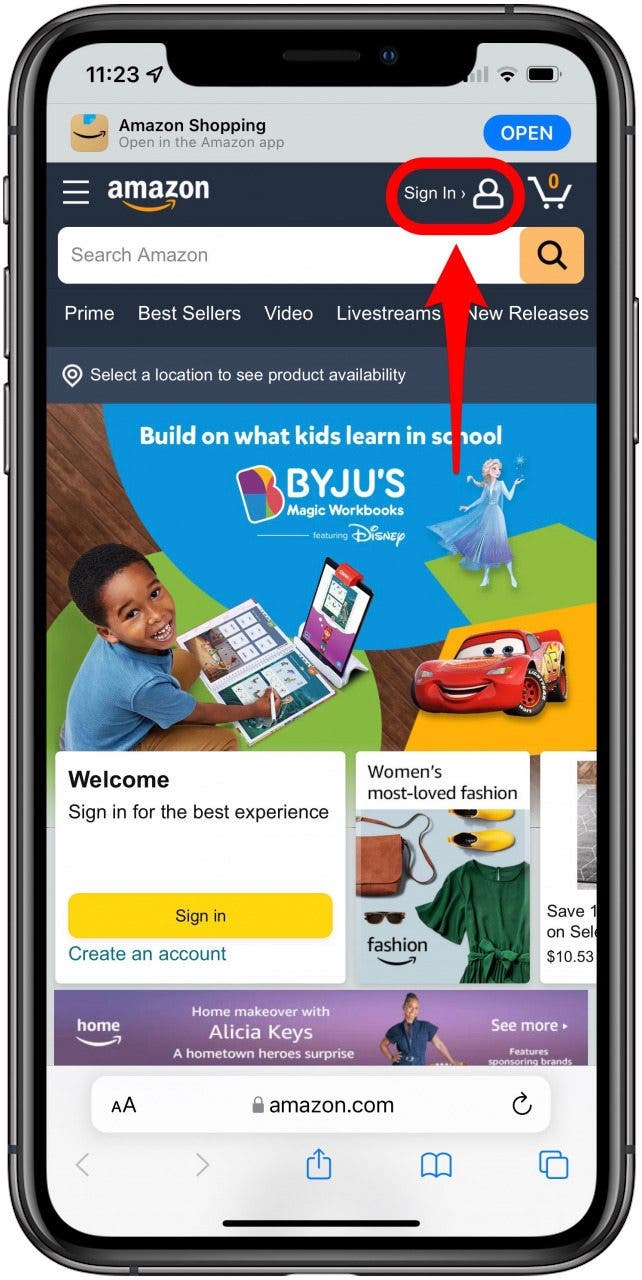 When It'S Time To File

Usually, Amazon won't withhold any of your eBook's earnings if you have a tax ID or Social Security number, so you're personally responsible for paying what you owe to the IRS.
The IRS considers writers to be small business owners, so you report earnings on Schedule C. Take deductions from this income on Schedule C for expenses you incurred while writing your book.
Tax deductions reduce the amount of income on which you'll owe taxes. If your book earns $15,000 in royalties but you spend $3,000 to make it, then you'd only need to tax $12,000. For example:
$15,000 in royalty payments
Internet Services: Minimum $500
Minus $500 in travel expenses
Minus $2,000 in interview expenses
$15,000 – $3,000 in expenses = $12,000 in book income
You may also have to pay self-employment tax on this income if you earned $400 or more after expenses.
The Best Kindle Paperwhite (2021) Deals

Amazon's latest Kindle Paperwhite is its 11th-gen model, which comes with USB-C support, longer battery life, and a larger, 6.8-inch display. We haven't yet seen any steep discounts considering how recent the new ereader was. You can get the latest-gen model for a fraction of the retail price.
There are three options for the 2021 Kindle Paperwhite: an 8GB model that has ads at $139.99; an 8GB model that does not have ads at $159.99 and a 32GB Signature Edition with no ads for $189.99. This paperwhite is the same as the regular Paperwhite except that it has Qi wireless charging, a sensor to adjust the backlight automatically when necessary and is also a Qi-certified model. Amazon also offers a Kindle Paperwhite Kids Edition at $159.99. This edition comes with a child-friendly cover and a 2-year extended warranty. It also includes a year's subscription to Amazon Kids Plus. The 2021 model is identical to the 2018 model except that it has a waterproof design, and Audible audiobook support.
While we saw the ad-supported Kindle Paperwhite recently drop to $104.99 ahead of Mother's Day, it's currently only available at Amazon, Best Buy, and Target starting at $139.99, its full retail price. You'll get three months free Kindle Unlimited if you purchase the e-reader from Amazon.
The Kindle Paperwhite Kids Edition is not available for purchase at Amazon or Best Buy. It retails for $169.99 and a 2-pack costs around $300. To get $20 off a pair, use the promo code 2PACK on Amazon.
The premium Kindle Paperwhite Signature Edition offers the same design and performance as the new base model, but with more storage, an automatic light sensor, and Qi wireless charging. Amazon's current bundle, highlighted here, also comes with a wireless charging dock and a cork case.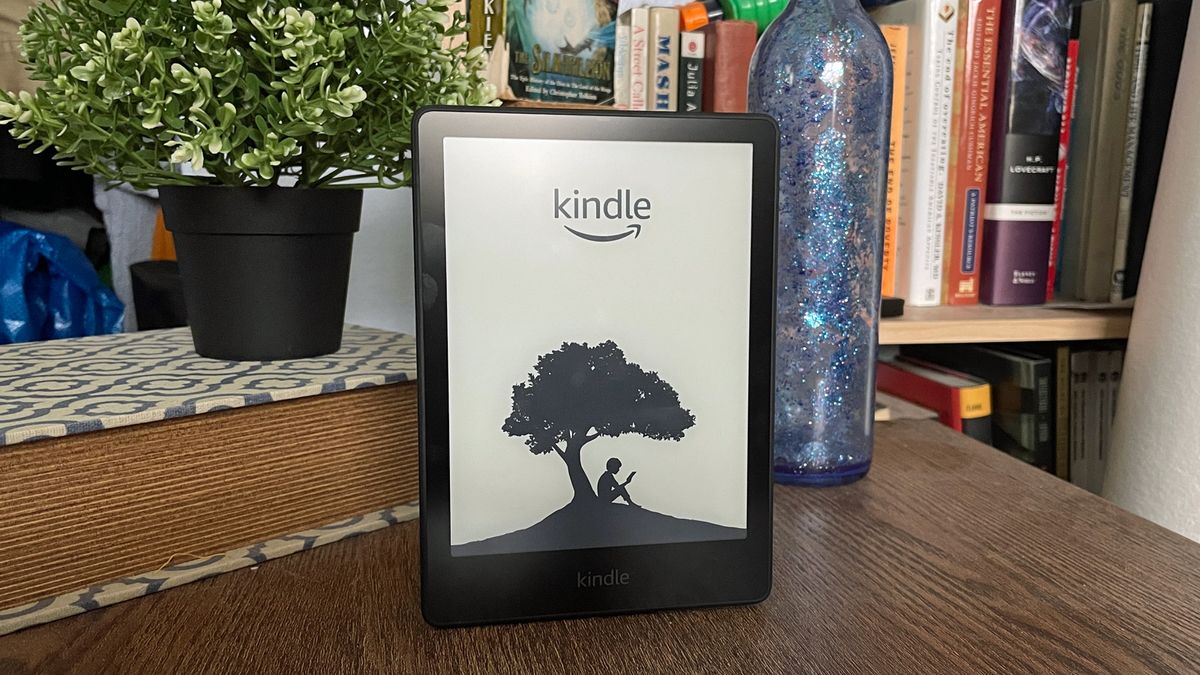 How To Buy Kindle Book On Iphone & Ipad

There are no instructions for how to buy books on Kindle app on iPhone because Amazon doesn't allow in-app book purchases. You can however purchase Kindle books for iPad and iPhone using this trick:
Pro tip: If you visit a website that is related to an app, your iPhone/iPad will prompt you to go to the app. You will get an error message when you try to buy a book from Amazon. The Kindle app allows you to view digital books or comics that have been purchased through Amazon. If this happens, just navigate back to Safari. You can also find out how to manage your iCloud storage if you are having trouble downloading a book.
Retour to the top
You can now easily go to the Kindle Store from your iPhone/iPad by simply tapping the icon.
Your Apple device will prompt you to open Amazon even if this shortcut is not selected. In case you make an error, your Apple device will prompt you to go back to the Home screen.
Retour to the top
Should You Worry About Refunds?

Amazon wouldn't know how many ebook readers are willing to go through the hassle of asking for a refund.
However, I'd be surprised if it was an ongoing occurrence.
However, I have read posts by many self-publishing authors complaining about the ease of a refund.
Consumers have the right of a return on products purchased in nearly every country.
These laws are applicable because an ebook can be considered a product of the consumer.
But if you notice in the images I posted above; Amazon states that a refund applies to an accidental order.
You should also read Amazon's refund terms. It states that if your account history shows a high number of returns, self-service refunds might be denied.
Authors say that 14 or more days are too long. People can still read the book and return it within this period.
But quite honestly, Amazon is in the business of selling things and making money. I really don't believe it is trying to rob authors of their royalty.
Many authors are happy to run ebook promotions for free in order to market their books. So an occasional refund isn't going to matter that much.
However, if an ebook has a high rate of return I think it might be indicative of a quality problem.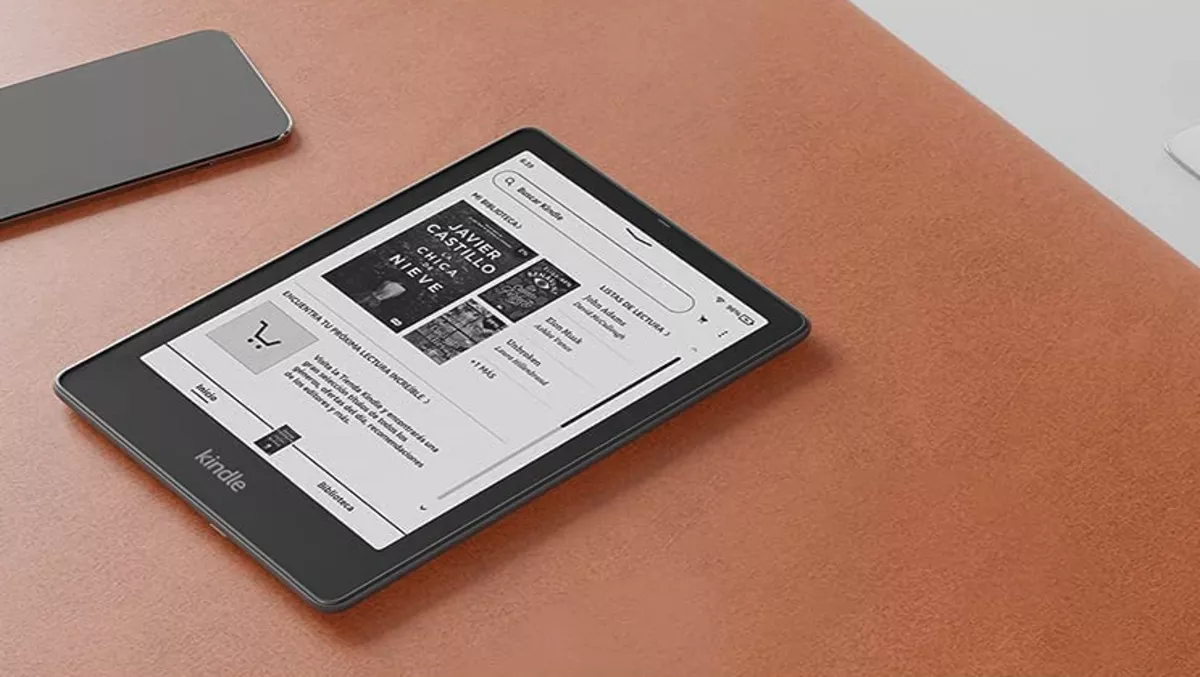 The Return Procedure

The Kindle Return Policy has made easy to return the product by providing guidelines for returning the product in a stepwise manner. Here's the method to return the Kindle product purchased from amazon.com.
Register to access your Amazon account
Login to your individual Kindle account.
Go to "Manage Your Content and Devices".
A Content tab will appear. Click it.
Select the action button next to the Book you want to return.
Click "Return for Refund"
Pack the product properly.
Send the product back to the Return Label address.
Affix the Return Label outside the box you want to return.
Don't forget to keep the Original Invoice along with the returns.
The refund process begins once the returned items are received. It will take 3-5 days to process your refund to your account.
After the return process, the exchange process is explained in the below topic. Follow these steps to exchange books.
Amazon Ebook Return Policy In 2022

Amazon customers can return Ebooks within 7 days after they have purchased them from their accounts. Customers have seven days in which to return any accidental Ebook purchased from Amazon. Amazon will then issue a full refund. Customers may also rent Ebooks from Amazon, which can be returned at any point within their allotted time.
Continue reading if you want to know more about Ebook returns on Amazon. How to return Ebooks rented to you. What to do to get a refund.
What Is Amazon'S Return Policy For Fresh And Grocery Items?

You don't have to return a grocery or fresh item if it's broken or damaged. You will, however, receive a refund if a claim is made within 30 days of delivery.
Can I Return Items Purchased With A Gift Card?

The simple answer here is yes. You can return items purchased with a gift card. Once Amazon has received your return, you'll receive the refund in the form of an Amazon.com gift card.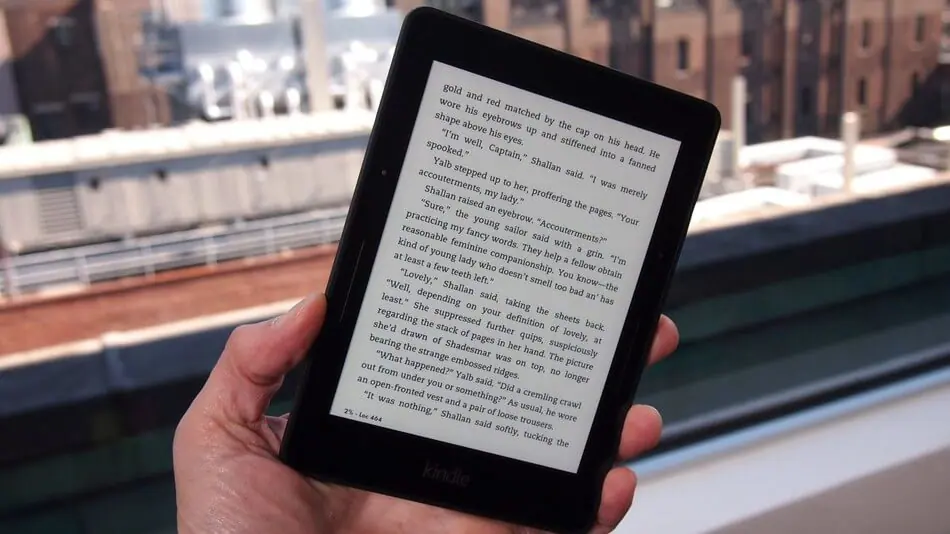 How Long Do Amazon Returns Take To Process?

When returning products to Amazon, it's important to keep in mind that it's not an overnight process. You must allow up to 25 days for Amazon to receive the product, two to three business days for the return to be processed, and then another three to five business days for the refund to show up in your account.
Kindle Ebook Refund Terms By Country

You can save time by checking the Amazon main stores.
Let's start with Amazon's US and UK.
Canada and France are next.
Australia and Germany are the final two.
Now you can see why there is some confusion about the Kindle ebook refund terms.
Kindle Corona Virus Response

Kindle as you know is of Amazon and they have taken a few actions against the situation of corona virus. They are ensuring the health and safety of the community that includes their employees and all the people around the community. These are some of the helpful actions they have taken:
Provide masks for employees
Employers who are quarantined for displaying symptoms of the virus should be paid.
Temperature check is going on across their operation.
They have increased the hourly pay of the employees.
What Is Amazon'S Return Policy For Furniture?

Amazon accepts furniture returns as long as they are within 30 days from shipment. Amazon will accept furniture returns if there is damage to the product.
Here are some key points to remember:

For accidental purchase made from the Kindle Store, you can request a return within seven days.
If you return books too frequently, Amazon may prevent you from returning books in the future or even terminate your Amazon account.
Kindle Unlimited customers can borrow only 20 titles per month. You will have to return them to get new books.
Amazon's Return Policy for Rentals: What is it?

If you have to return textbooks you've rented to students, there are 30 days grace period for semester rentals and 15 days for monthly rentals.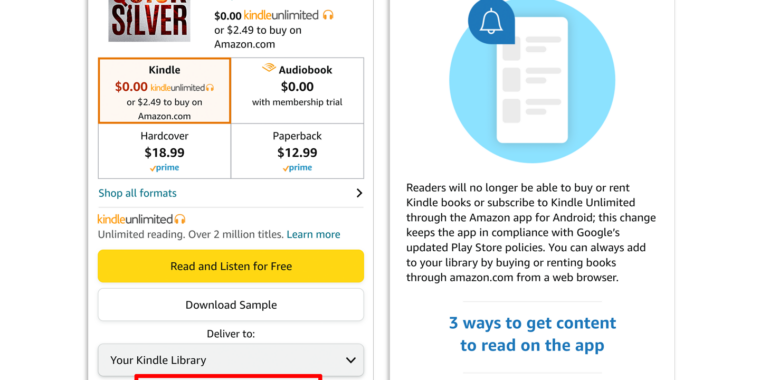 How does Amazon return electronics and computers?

Amazon offers a 30-day refund policy for all electronics and computers (except E-Kindles, Fires), provided that the items are not opened, damaged or will not start.
Items claiming not to start are subject to testing by Amazon. Amazon may charge up to 15% if it is determined that the item is in good condition or misrepresentations of its contents.
If the product is returned damaged due to your negligence, missing parts, or is otherwise unsaleable, there may be a higher restocking fee depending on the product's condition.
Amazon Ebook Return Policy 2022 (Return Limits, Refunds + More)
Since 2011, Amazon Kindle has been a very popular source for reading material, enabling customers to fit multiple book titles into one device and access them at any time.
Customers may wonder what Amazon's return policy looks like if they want to return Ebooks they have purchased. You can read my full article to discover more.
Amazon Ebook Return Policy in 2022
Amazon customers are allowed to return any Ebook within seven days of purchase from their account. Amazon also allows customers seven days to return Ebooks purchased accidentally. Amazon will refund the book returned. Ebooks may also be rented through Amazon. They can be returned any time within their allowed return period.
If you would like to find out more information about Ebook Returns on Amazon and how to return Ebooks that have been rented, what to do to claim a refund, and other useful tips, continue reading this article!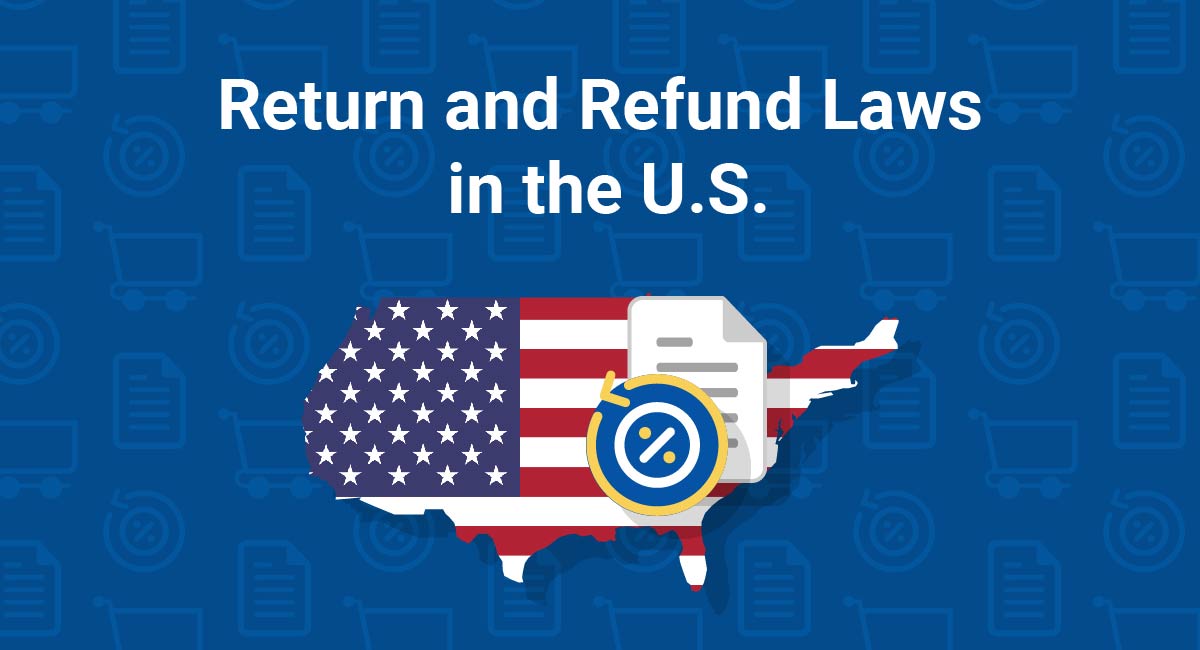 How can I ask Amazon to return my e-book?

This is how customers can return Ebooks they have purchased through Amazon.
Go to Amazon.com/digitalorders and login to your Amazon account, which will bring you to the page containing all your previous Ebook purchases. You will see a bolded message under the book to indicate when the return window expires for the book you are attempting to return. On your qualified book, select the "Return for Refund", option. Select the "Return for Refund" option in the popup window.
When the customer submits a request to return, they will get credits that can be used to buy another Ebook.
However, customers who use Amazon Kindle should note that they may only have up to 10 books downloaded on their device at a time.
You will have to offload your previous purchase if you want to order a book that is urgently needed.
Amazon Kindle Books can be returned

Amazon Ebooks accessed from Amazon Kindle will also be covered by the seven-day return policies. Customers can request to return their Amazon Ebook credit.
Ebook buyers who want to return the book to Amazon to purchase a brand new copy should know that their Amazon Kindle can only hold up to 10 Ebooks at a given time.
In order to be able read their latest book as soon as possible, and if there are already 10 books on their computer, the user must temporarily delete another book from their library.
Amazon allows you to return an Amazon-rented Ebook.

If customers don't want to spend money on Ebooks, they can rent physical books from Amazon Rentals. Customers can return the book at any point if they wish.
Amazon has not yet made it possible to rent Ebooks.
To return an Amazon rented book, however, the customer can follow these instructions:
Login to your Amazon account and select the "Manage Your Rentals" page. After locating the book you'd like to return, select the "Return rental" button. Next, choose the drop-off place. You have two options: an Amazon pick up location or a local delivery service. Make sure to print the shipping label, along with the packing sheet. Drop the rental off at the postal address.
Do Kindle books can be returned after being read?

Ebooks may be returned from Kindle within seven business days. Customers are allowed to return any Ebook within seven days of purchase.
However, customers may not return any Ebooks once the seven days have passed.
Therefore, if customers are concerned about making multiple purchases of books they don't like, they are recommended to either rent books from Amazon Rental, or purchase books from Audible, which can be returned for a refund at any point.
Amazon Ebook Remedies

If customers ask for a return of their Ebook they will immediately be reimbursed.
Amazon will generally refund customers with credits, which they can use to purchase other Ebooks through Amazon.
How can I cancel an Amazon accidental ebook order?

Amazon customers can return an Ebook purchased accidentally through Amazon by simply going to Amazon.com.
Read our blog posts to learn more about Amazon Kindle warranties, whether Amazon repairs Kindles, as well as how long it takes to receive an Amazon refund.
Conclusion
Amazon offers customers the ability to return Ebooks within 7 days after they have been purchased. Customers will be automatically refunded with credits, which they can use to purchase other Ebooks through Amazon.
Customers can also return an Ebook purchased accidentally by visiting the Customer Support section on the website, and choosing the "Return a Kindle Book Order".
How Many Times Can You Return An Ebook On Amazon?

Ebooks purchased on Kindle can be returned within 7 days. Customers can return an Ebook from their Kindle within 7 days. Customers cannot return Ebooks after the seven-day period.
Does Amazon Give Refunds For Ebooks?

Cancel an accidental book order within seven days. All approved refunds are sent to the original payment source in three to five days. Log in using the same Amazon account details that were used to buy your content to go to Your Orders.
What number of books can you return to Kindle?

Amazon allows you to return the item for a full refund. The returns of Kindle Unlimited are not allowed. There are no issues if you use Kindle Unlimited. A maximum of 10 books may be downloaded simultaneously. You must then delete any one of the other 10.
Is There A Limit On Kindle Returns?

You can! While you won't be able to return all of your unread books on your Kindle, the Amazon Kindle book return limit allows customers to return Kindle books within seven days of purchase.Sep 11, 2019
.Amazon Ebook Return Policy 2022 (Return Limits, Refunds + More)