The Botanist Gin Review
Independent Gin Reviews

[ May 8, 2021 ] New Town Gin review Gin reviews [ January 3, 2021 ] Latitude Old Tom Gin review Gin reviews [ December 14, 2020 ] The Botanist Gin review Gin reviews [ October 3, 2020 ] Daffy's Gin review Gin reviews [ July 30, 2020 ] Sir Edmond Gin review Gin reviews The Botanist Gin review Photo courtesy: The Botanist The Botanist Gin is a Hebridean treat from Islay, an island in the Inner Hebrides off the west coast of Scotland. This gin is truly amazing, featuring 22 (really! Some core ingredients are used alongside locally-foraged botanicals. Our review of The Botanist Gin found it to be a refreshing, balanced, and clean gin, distilled using fresh Islay springwater. This premium gin is priced well and comes in an attractive bottle. It makes a wonderful addition to any gin shelf.
Those 22 hand-foraged botanical are placed in a botanical basket for the main distillation, which itself only takes place after an overnight maceration of the nine core botanicals. It's a Gin that has been created with great care, skill and effort by the distillers. You might also notice that it is made in the same distillery where Bruichladdich whisky is produced. Take a deep breath.
If you enjoy botanicals in your Gin, these might be some things that you will find interesting. Certainly bog myrtle and chamomile, for example, might be familiar. Many of the list, however, are likely to be new names. It is wonderful to see a distillery draw their inspiration from the natural world around them. It's also where the name comes from; a clear nod to the botanical inspirations behind this gin.

Gift Set Botanist Gin Planter

Now, for most of the reviews on this website I normally feature an image that I've taken of the bottle. However, for this one, I've opted for a picture of The Botanist Gin Planter Gift Set. The Botanist team sent me one and it made a great gift.
The gift set comes in 70cl bottles. You can also see the tin planter with Latin botanical names. Simply fill the tin, with soil, then get to work planting. It is possible to make your own garnishes, herbs, and vegetables. You can also grow your own herbs and garnishes, or anything else you like. It also comes with some seed inspirations and foraged cocktail recipes. It's a great, sustainable gift.
You can purchase the pack for around PS45. But shop around. It can be purchased online at The Botanist Gin, Amazon, and other retailers.
The Botanist Islay Dry Gin

Review: The Botanist Islay Dry Gin (92/100) a review by Chip Dykstra (Aka Arctic Wolf) Refreshed March, 2020 The Botanist is the creation of Bruichladdich Master Distiller, Jim McEwan who in 2010 oversaw the installation of the last authentic Lomond Still (recovered during the demolition of Inverleven Distillery in Dumbarton) at Bruichladdich and following modifications by McEwan, he began to produce his Islay Dry Gin in 2011.
The Lomond Still's distillation process takes approximately 17 hours to make the Botanist. Once the distillate has reached a certain temperature, the core botanicals can be put into the still. The core botanicals, which I believe are nine in total, are steeped for twelve hours in hot distillate before the distillation process begins. Interestingly, in addition to the core botanicals, the gin also uses 22 unique Islay botanicals which have been gathered by hand from the hills and valleys which surround the distillery. These Island botanicals are placed in loosely woven muslin sacks and then into a casket within the lyne arm of the Lomond still where the vapours of the distillation will run through them near the end of the distillation process bringing a unique Islay character to the Botanist Gin.
Jim McEwan visited Edmonton in 2013, and I got to talk with him when he hosted an exclusive Bruichladdich T tasting at Edmonton's Chateau Louis. Jim also included his The Botanist into the spirit flight. Although Jim's main focus at the tasting seminar was the new range Bruichladdich Single-Malt Whiskies. His story of how the distillery came to this decision and his personal experience of discovering it was a fascinating part of his presentation.
(Jim McEwan even admitted to trading some of his prized Single Malt Scotch with one of the industry's iconic retired gin producers in return for some of his gin secrets.) At the conclusion of the tasting, I was invited to talk to Jim, and he offered to pour me another glass of my favourite spirit from the tasting. Although I'd already tasted several Single Malts, which ranged from 12-20 years old spirits, McEwan was not surprised that I wanted a second glass straight up of The Botanist with no ice. This was my favorite part of the day.
Seven years have passed since my original review in The Botanist. Jim McEwan has retired from the distillery, July 2015. Since I recently received another sample bottle, I have decided to taste the spirit again and revisit my original review to see if the the high quality I recognized in 2013 has been maintained.
The Botanist is delivered in the medium-high cylinder bottles shown on the left. This label has a minimalist design which, I believe, is intended to emphasize the fact that this gin was handcrafted and not manufactured in an industrial setting. Producers have deliberately highlighted 22 in red to draw attention to 22 Islay botanicals that were used in the production of the gin. These Islay botanicals, which include eleven on the front and eleven on the back, are all embossed under the label of each glass cylinder. The embossed lettering actually serves a utilitarian purpose as they give texture to the outside of the bottle making it easy to grip and hold when you are pouring out a small shot of the spirit. Crowing the presentation is a solid synthetic cork which gives the bottle that satisfying 'pop' when you open it.
In The Mouth 55/60

Spirit is bitter and piny in taste. You can heat the mouth with ginger-like spices, and herbaceous heat from coriander or cardamom. There is also a bitter juniper, herbaceous heat and a mild citrus that brings lemon and orange zest to the palate. You can detect a slight influence of mint, licorice, and angelica root within the blend of main botanicals. The underlying earthiness also speaks to this gin's inclusion. It has subtle floral notes that bring out springtime and autumn, but I also detect hints of summer in the drink.
The gin has many flavors, but the core flavour of piny juniper, tainted by the mild spicy heat of citrus, coriander and cardamom, remains the heart of the spirit. The other botanicals are only an accent to this main flavour. Botanist is an old-fashioned dry Gin. However, this "traditional gin" is easy to drink as a sips spirit.
Gin is not something that should be enjoyed by most people. Following my review, I created a couple of cocktails starting with a traditional Gin and Tonic (see the below). G&Ts I enjoy are strong and almost 1:3 gin/tonic. The Botanist Gin is a great choice. The tonic is a firm juniper, and the subtle nuances of other botanicals dance around in the glass. This makes the mix drink an enjoyable treat for sipping on a hot afternoon.
Next, I created a Dry Gin Martini. Each cocktail was a delight, although I must admit, I found sipping The Botanist straight delightful as well.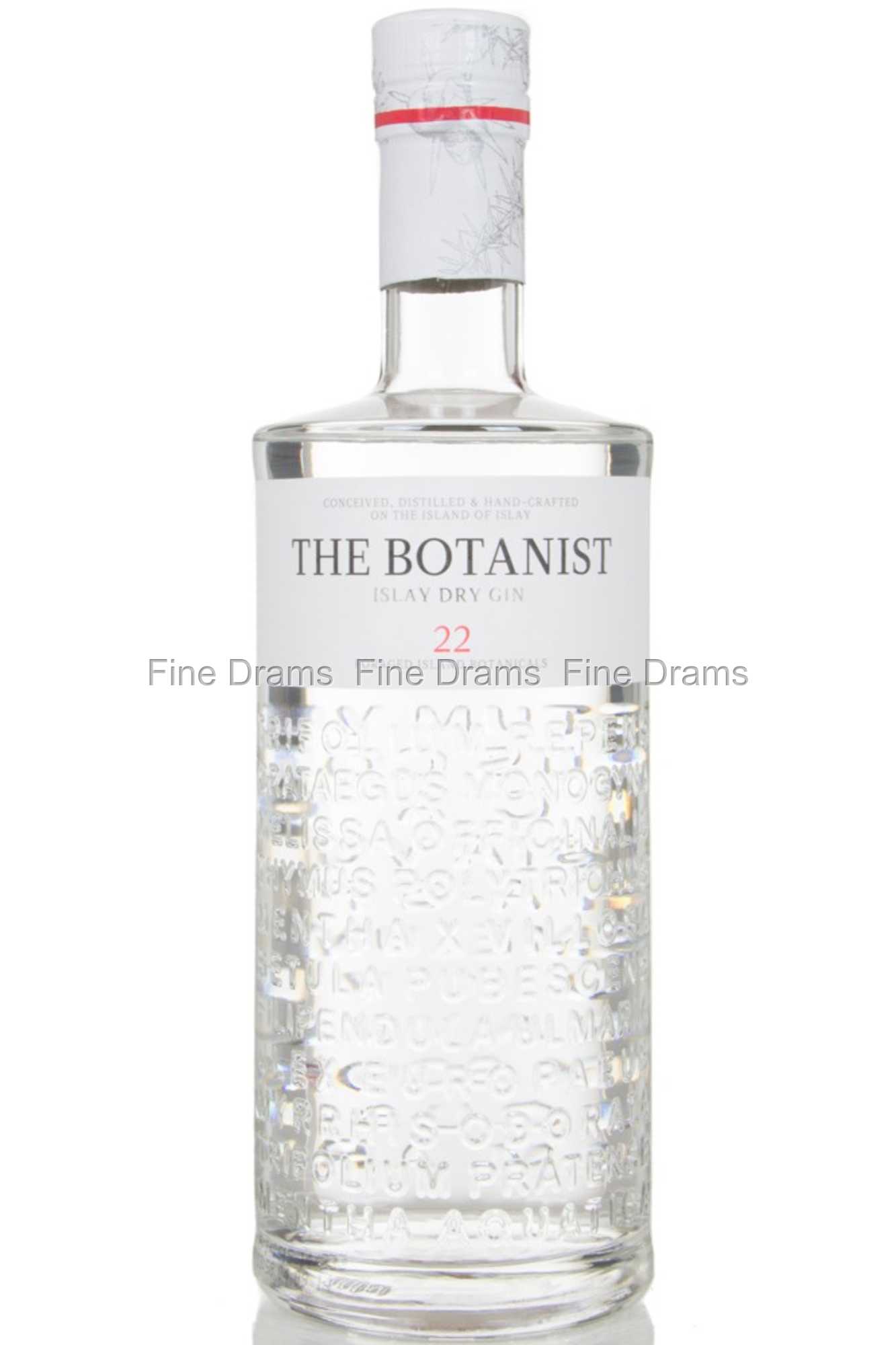 The Botanist Islay Dry Gin

The Botanist Islay Dry Gin Review This gin is already well-known for its production by Scotland's Bruichladdich Distillery. It also has 22 botanical ingredients that were hand-foraged. It has an herbaceous and vibrant aroma that is rich in lemon balms, juniper, wildflower smells, as well as juniper. The scent is springtime walking through a Scottish meadow. It has a mix of bursts and fresh herbs. This Gin is deservingly called Botanist.
Is Botanist Gin Nice?

Many flavors yet still pleasant and smooth. Tonic complements and doesn't dominate. Five stars. Amazing gin that can be enjoyed in many forms and works great all round. Enjoy it neat, in a G&T, or in Dry Martini form! Oct 1, 2016.
What is the Botanist's Style Of Gin?

The Botanist, an artisanal Islay gin by Bruichladdich Distillery. It is one the two Islay-made gins. The botanist's 22 hand-foraged Islay plants are used in nine core Gin aromatics.
What Is Botanist Gin Best Served With?

We recommend serving with a wedge of Grapefruit and sprig of Thyme. We also discovered having this gin with a slice of apple also works beautifully with this gin.Sep 6, 2019
Does The Botanist have a London Dry Gin?

The Botanist is an alcoholic gin that contains 9 standard botanicals along with 22 extras hand-foraged from Islay. … They are most commonly produced in London Dry or Distilled Gins.
.The Botanist Gin Review