Walmart Makeup Return Policy
How about returning online purchases?

Great question, glad you asked.
Here's what you need to know about returning items bought at Walmart.com.
You can either return, exchange, or replace your item to your nearest Walmart or you can return it via the mail.
Keep in mind that items bought online using the "Pay with Cash" feature must be returned in-store only.
The returns process can be completed by customers in two easy steps
1. Initiate the Return: Using the Walmart App, select the Walmart transaction and item(s) to return and follow the prompts to start the return process.
2. Finish the Return at the Store: At the store, fast-track through the line via the Mobile Express Lane at the Customer Service Desk.
Use the Walmart app to scan the QR code on your card reader and hand it off to an associate.
Additionally, Walmart announced that customers returning select items will see an option in the Walmart app allowing them to instantly receive their refund without even making a trip to the store to physically return the item.
The offer is initially available for select household products, including shampoos and cosmetics.
Can I Return Items To A Different Walmart Store?

While it seems this shouldn't be a problem, many shoppers have had their return refused and were told to take items back to original store of purchase.
This happened because someone returned plants and a necklace.
Since the item was NOT stocked at that location they couldn't process the return.
Keep this in mind if you regularly shop at different Walmart locations.
Also, if you try and return bakery, produce, meat, or frozen food to a Walmart location that does not have those sections your return will be denied.
This is a food safety issue as the store doesn't have any place to store the items until disposal.
Walmart Makeup Returns

You must return makeup purchased in-store. Walmart recommends that you return the product to the store, however, it is possible to bring your receipt and the item to the Walmart customer care desk.
Log in to your Walmart account and begin the process of returning the merchandise.
Choose an item to return, and then choose Return to Store
You will receive an email with the barcode that you need to return it.
If you don't have a Walmart account, start the return process here.
Select an in-store return
An email will be sent to you with a barcode you'll need for return.
You must bring the item, packaging, receipt, and barcode to the store for a smoother refund or exchange for both methods.
What if I want to return items to Target?

Items bought in-store at Target or online at Target.com can be returned to any Target store location within the allowable return window. It doesn't really matter if you purchased the item online or in-store. Just bring the makeup to any Target store location and present it to the customer service desk during Target's regular store hours.
Bring the receipt or the payment method used to buy the stuff and a valid photo ID if you don't have the receipt for in-store purchases. Target associates will be able to use your payment information to locate the item and to verify your identity to avoid fraudulent returns.
If you made the purchase online at Target.com, you could use the barcode in your Target app, the purchase slip, or the confirmation purchase or delivery email as proof of purchase.
After your return has been processed, any refund will be applied to the original method of payment used to pay for the purchase. Non-receipt returns are eligible for a Target store credit or an exchange.
Recommendation: Walmart Car Battery Return Policy
You can return by visiting the store

It is easy to return your item by visiting the closest Walmart store. However, you must ensure that the item meets all requirements for return as stated in the Walmart Return Policy. Once you visit the Walmart store, it becomes very easy for you to return the purchased item by carrying out the following steps:
Visit the nearest Walmart Store.
Return your purchased item there with its original packing and receipt.
Once you have returned the item, you can get a refund for it, or you can also replace it with another one if it is available in stock.
Do you know: There are 343 Walmart Stores in Florida and 296 Walmart stores in California itself.
What is the best way to return items purchased online?

Walmart has recently entered the online shopping world with an effective online store that features a majority of its products.
Order items online or at your nearest store.
If you want to return something that you bought online, you can either bring it into the store, or you can mail most items back without leaving your home.
Keep in mind that you can only get a cash refund for online purchases under $10.
Otherwise, you will need to accept a gift card.
If you want to initiate a return, you can do so easily on the Walmart website.
Walmart Refunds, Returns, and Replacement Process

Here we will discuss the main topic of our post, which is the method of return, replacement, and refund. Why is this topic important to you? For instance, if you purchased a Headphone from Walmart and unluckily it was not working, you will be disappointed if you did not know the process to return a Headphone. Here we bring you the steps in brief.
Take a look at the main section of the Walmart Return Policy which you were searching for. Make your return easier by using our stepwise return method.
How can I return the item(s) I purchased from Walmart?
You have two options to return an item to Walmart. The first is to mail it in the original packaging to Walmart. Or, you can visit a nearby Walmart.
How To Return Makeup By Mail To Walmart

Online orders can be returned to the store using the information above, or by mail with the following details.
If you have a Walmart account, start the return process by logging in, the link is here.
Choose the item that you wish to replace or return and then choose your reasons for returning it.
Select return by mail to get a return label you can print
You can package the item in its original packaging, and then drop it at FedEx or USPS.
Once received and confirmed, you'll get a refund or replacement.
If you checked out as a guest, start the return process here.
Please enter the email address you used, and the order number that was in your original emailed receipt.
What to do if you want to return an item that was purchased in a Walmart Store

You must return the item in its original packaging if you purchased it at a Walmart. You'll need to take the item, along with your receipt, to the customer service desk, which is usually located in the front of the store. (Read on to find instances where you may not need your receipt.)
When I went to the store recently to return an item, I was asked whether I wanted my refund on my card or cash. I chose to put it back on my card.
If you paid with a credit card, Walmart says it will apply your refund only to that same credit card. You have two options: get cash or put your refund on a debit card.
The Target Makeup Return Policy in 2022

In 2022, Target Beauty has a return policy. The company accepts returns on goods related to beauty products that are either opened or unopened with the original receipt within 90 days following purchase. Target RedCard purchases also have a 120-day return policy.
The Target cosmetics returns policy is among the best in comparison to other retail giants (Best Buy Wal-Mart and Sears). Besides, you can return items up to a year after taking possession of it.In some cases, can you return opened makeup to Target with no receipts? Retails may refuse to accept your request if you don't have receipts. For more information on returning branded cosmetics, please continue reading.
Non-Receipted Returns

Accidentally thrown away the receipt into the trash bin, or it just flew away in the flow of air, still, can I return the item to Walmart?
Of course, you can.
In the event of returns that are not receipt-free, please refer to the Walmart "No Receipt Return Policy".
Walmart offers an easy way to return your item for a refund, even if your receipt is lost. All you have to do is show a government-issued photo ID along with the merchandise.
Once it passes through the refund verification process following options are available with you:
If your item is not available, you have the option to replace it or repair it. In case of replacement, your item can be exchanged with another item that's in stock.
For the Items costing less than $25, a cash refund will be provided.
Shopping or Gift card will be provided for the items of cost value higher than $25.
Walmart Return Policy In Canada

What is Walmart return policy in Canada, what should I do to return an Item I purchased in Canada?
If you live in Canada and purchased
something from the store and want to return it due to some reason, then the Walmart Return Policy makes it easy for you to make the process smooth. All items purchased from Walmart Canada stores have the same Return Policy and Timeframe. Simply bring your merchandise to the closest Walmart and begin the return process.
Did you know that there are 339 Walmart Supercentres and 411 Walmart Retail Units in Canada? There is also a 72 Walmart Discount Store with its main location in Canada, which has a store in Ontario.
There are several ways to return products

Refunds without a Receipt
Refunds without a Receipt
To replace cosmetics that have been lost, you will need to show proof of identification. It can be a driving license for a voter ID passport for any valid ID.
A product without a receipt costing around 20 to 30 dollars will be exchanged through a gift card, and it can also provide your cash refund in exchange for that product.
Send Cosmetics Back to Walmart By Mail
Return Cosmetics to Walmart by Mail
ORM-D refers to other regulated materials, types of packaging that will help your customer cosmetics reach safely, like perfumes, hair sprays, nail polish, and different kinds of items.
The refund policy says that it must take around two to three weeks to get the payment refunded. The money will be directly sent to you through the mail. Also, a step-by-step guide is provided by a company that will help you understand the refund and exchange policy.
Walmart.com – Return Cosmetics
Return Cosmetics Purchased on Walmart.com
If you want to return the products directly purchased from the Walmart store, you can return any makeup like lipsticks, concealer, or any other products within 90 days on the website as wall mart.com. The original packaging must be returned along with any extra accessories.
Refunds without a Receipt
Refunds without a Receipt
To replace cosmetics that have been lost, you will need to show proof of identification. You can use your driving licence to get a passport that is valid for voting.
A product without a receipt costing around $ 20 to $30 will be exchanged through a gift card. It can also provide your cash refund in exchange for that product.
Similar Articles

Makeup used at fashion shows is not returnable. Photo: Lisa Maree Williams/Getty Images
Beauty.com: Yes, you can! Beauty purchases are covered by the 100% Satisfaction Guarantee, which allows returns of opened beauty products within 30 days of delivery for a refund or in-store credit. An order will include a prepaid return shipping label. However, the original shipping charges won't be reimbursed unless they were negligent.
Birchbox: The answer is in two parts: Returns are permitted for fully opened products within 90 days of purchase. All orders also come with a pre-paid return label, but original shipping and handling fees will not be refunded. Samples and monthly boxes are not eligible for returns. Although, if anything was damaged in the box, Birchbox will ship you a new one.
Bloomingdales': Although the return policy is vague (and not on the receipt on paper), a quick call to customer support answered the query quickly. Yes, opened products — purchased in-store or online — are accepted for refund or exchange, at any time. You can also return online purchases with the pre-paid label.
Bluemercury: Yes, opened products can be returned for a full refund within 30 days of purchase. If your return is within 31 to 60 days of purchase (or paid for with a Bluemercury Gift Card), you'll receive a Bluemercury Gift Card for the price of the item in return. After 60 days, forget it. For online orders, you'll need to coordinate your return through customer service at either team@bluemercury.com or 1-800-355-6000, and original and return shipping fees are your responsibility.
CAP Beauty: Yes, you will receive a full refund (minus shipping costs for online orders) within 21 days of delivery. Request a product return via returns@capbeauty.com.
Credo: Depends. The website states that returned products must be "in an unused and salable condition" for store credit and that products cannot be returned, period, if they are "substantially used." I was told by a customer service representative that an online order could be returned "opened but not substantially used", and that the refund would include shipping costs. Only store credit is available for in-store returns.
JCPenney Customer Service confirmed that open products bought at Sephora Inside JCPenney and JCPenney Proper can be exchanged or returned for their original price, along with a receipt. If you're returning an online order, a pre-paid return shipping label is included, but original shipping fees are not reimbursed. However, the customer service representative stressed that returning to-store will get your money back quicker.
Buy too many mascaras? You can return them! Photo: Vittorio Zunino Celotto/Getty Images
Lord & Taylor: The return policy on the website states that products must be in "salable condition" to be eligible for returns. Hm. Hm. It's okay to open a foundation, squirt it onto your finger and then let it dry. But if you stained the applicator on your BB cushion, then that's a no-go. That said, your best option would be to attempt your return in person at a Lord & Taylor store location. If online is your only option, full refunds (maybe) will be issued within 90 days of purchase, minus original shipping fees and a $6.95 return mail fee.
Macy's: Yes, "cosmetics can be returned at any time after purchase in new or gently used condition." Even better: returns are free and you can return any time.
Neiman Marcus: Yup! You can return opened items in-store or online. If you ordered online, you can return in-store with a receipt or other proof of purchase (like your packing slip). If that's not an option, your return shipping fee is complimentary if your product was shipped via SmartLabel and the item is returned and received within 15 days of delivery. Shipping charges will be added to your refund after that time.
Ricky's: No returns or exchanges on opened or used products. There are no exceptions.
Rite Aid: Yes, any opened or used beauty product can be returned for a full refund with a receipt. Online purchases must be returned within 30 days of the ship date, minus shipping and handling charges, and cannot be processed in-store. The beauty categories include skin care/depilatories and sun care.
Saks Fifth Avenue: The website states that products eligible for return or exchange must be in "salable" condition, but a call to customer service revealed that, yes, you can return beauty items, but as long as no more than 5% to 10% of the product was used. For online orders, the return shipping fee will be deducted from your refund or just return at your nearest store location.
Sephora accepts returns and exchanges of opened items along with the receipt. For online orders, you must return the item to Sephora.com within 60 days of the purchase date for a full refund — minus original shipping fees, but a complimentary return label is included in the original packaging. You will receive a gift card, store credit or store voucher for returns within the first 61-90 days. After 90 days you are out of luck with mail returns. If you're returning in-store, bring your order shipment form, plus credit card used for purchase.
Target: Yes, "most" opened beauty products can be returned to Target within 90 days of receipt or up to 120 days if you bought it on your REDcard. (The "most" part means there are some exceptions, like limited edition offer items.) But, all Target-owned brands, like Sonia Kashuk and up&up items, can be returned for a full refund up to one year after purchase as long as you have your receipt. For online orders, just create a complimentary return label online or return to your nearest store location.
Urban Outfitters: Yes, confirm by calling customer service.
Wal-Mart: According to the site's policy, all health and beauty products must be returned in the original packaging within the 90-day period. Online returns are free of charge. In regards to opened beauty products, a forthcoming customer service representative said that those returns "should not be a problem" in-store or online and if it is, call customer service. The store manager will make the final call regarding in-store exchanges or returns. Some locations are more restrictive about allowing open products to be returned.
Walgreens: Maybe. Per the website and company representative, returns of opened beauty and cosmetic products are at the discretion of your store manager and "usually in the form of a Walgreens card." Womp womp.
Non Receipted Returns

Walmart accepts a return/exchange without receipt provided that it meets these conditions.
Refund verification processes accept the return.
Walmart accepts the customer's original government-issued ID.
A valid photo identification issued by the government is necessary to return items or exchange them without receipt. Walmart will store the information from your customer ID in a secure database that tracks returns activity.
If an item is returned without a receipt and the refund verification process accepts it, the following options are available:
If available, the customer may send the merchandise to the manufacturer for repair.
The merchandise may be exchanged for another item.
How Long Do I Have To Return Items To Walmart?

Walmart allows customers to return almost all of their purchases in stores and online within 90 days. While several items are considered exceptions to this rule (groceries, for example), the vast majority of purchases can be returned during this three-month window either by mail, in person, or through scheduled home pickups.
Which Items Cannot be Returned?

There are perfume and fragrance brands.
Skin care products
Products for makeup and nail care.
You can also use these products for your personal grooming.
Massage and aromatherapy products at spas.
Health supplements and vitamins.
We provide medical equipment and supplies.
Care products in the dental field.
How To Return Video Games On The Walmart Website

If you bought a video game through the Walmart website, you have 90 days to return it, either by post or in-store.
Register at Walmart.com to begin the returns process.
Once you have found the item you want to return, click on the button "Start a Refund" and follow the steps. If you send your item by mail, you will be provided with a return shipping label.
Refunds are available for eligible video games within 10 business days, if the payment was by credit card or debit card. Walmart gift cards can be returned within 3 hours.
Returning Items In Person

No matter if you purchased it online or in-store, an item can be returned in person. Follow the steps below to return your item in person:
Get the evidence of your purchase
Head over to Target
Visit the Customer Service Counter
For your return, ask the clerk
You will receive a refund to the original purchase method.
Walmart's Return Window opens at what time?

Walmart opens its return window at 7 a.m. The product must be returned within the first 90 days after receipt. Returns are subject to inspection upon receipt.
Are There Any Items I Can'T Return?

Yes.
Walmart's return policy states that software delivered via mail cannot be returned. This also applies to diabetic supplies.
Update: It also seems that mattresses, fire arms, ammo, pepper spray, prescription drugs, and gift cards are NOT returnable.
Also, alcohol and tobacco products must be returned unopened, with a receipt, to the original store only.
What Items Cannot Be Returned At Walmart?

Walmart does not accept returns on gift cards, cell phone cards, medications, ammunition, firearms, pepper spray, opened DVDs/CDs/video games, tobacco, alcohol, perishable items, sanitary products, and gas-powered items like go-karts and dirt bikes.
Can I Return My Item To Any Walmart Store?

Walmart's website says that you can return most items you've purchased from Walmart or Walmart.com to any location within the United States.
One exception is items bought from Walmart Marketplace dealers or resellers. While many of those items are returnable, the onus on exchanges and refunds rests with the particular vendor. Here's how to get in touch with a Walmart Marketplace dealer.
Is it possible to return beauty products without a receipt?

You can return the item with or without receipt as long as another evidence of purchase is provided.
Target can trace purchases if you used one of the following methods of payment:
Target RedCard
Visa
MasterCard
AmEx
Discover
Check in person
Target gift card
If you paid in cash, Target won't be able to trace your purchase. If you made an online purchase, your receipt or digital barcode can be found in Target.com.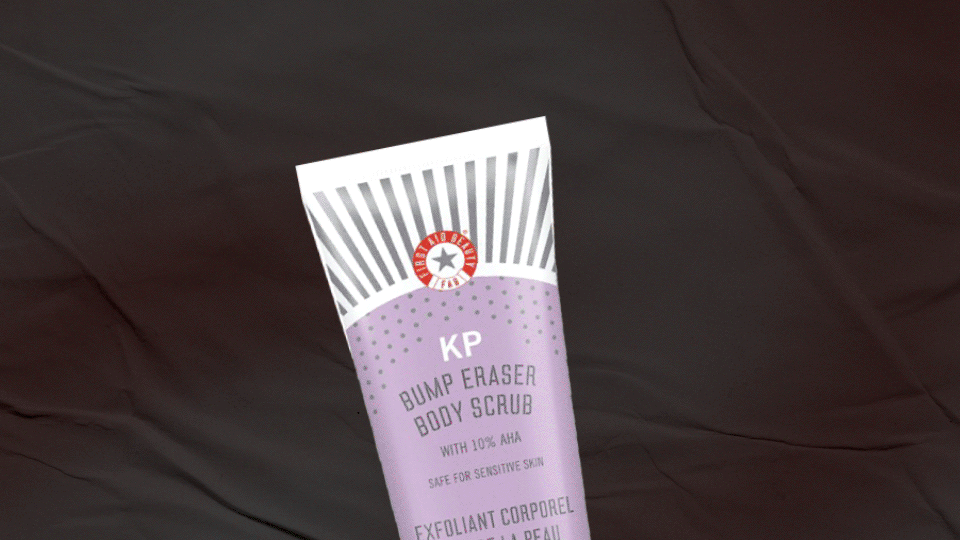 Jump To:

Online
In-Store
Walmart Marketplace
You might not realize that you can get a full refund for certain items past the 90 days, or that you can exchange items you're not completely satisfied with. Some categories have to be returned within 14 or 30 days.
Walmart Makeup Return Policy In 2022 [Simply Explained!]
There is a huge range of products available in each of Walmart's different departments, and the beauty department is no exception.
Is it possible to return your makeup to Walmart? If so, in what condition should it be returned? After doing my research, I've pulled together all the information you need!
Walmart Makeup Return Policy 2022
Walmart will allow customers to return foundations, mascara, blushes, lipsticks, eyeliner and other cosmetic products in the 90-day period after purchase. Walmart will refund 100% of the cost for unopened makeup. For opened and unopened makeup, customers will only be eligible for store credit or an exchange if they provide a receipt.
What opened products can't be returned? Continue reading to learn more.
Can You Return Used Cosmetics To Walmart?

You can return any cosmetics that you have opened or used to Walmart as long as the process is initiated within the first 90 days after receiving it. Either take the item into your local store with you or start a free online return on the Walmart website.
All accessories must also be returned. Even if you have already unpacked the makeup, the product must be returned in its original packaging.
Walmart cannot return makeup products

All makeup can be returned to Walmart, although some products have to meet stricter criteria in order to qualify for a refund or exchange.
ORM D stickers, for example, must be returned to their packaging intact. They include aerosols, nail polish, and perfumes.
It is because products with an ORM D sticker are considered hazardous materials.
Even with these tighter regulations, there is still a full 90 day window for items to be returned using an ORM-D sticker.
Walmart does not allow you to return certain items, including computers and airbeds.
What is the best way to get my Walmart Makeup Refund?

Walmart offers a return policy for makeup products that you purchased in-store. The credit/debit card on which you made the purchase will be credited.
However, if you do not have that card with you for whatever reason, your refund will be processed onto a Walmart gift card.
You will get a refund if the product was purchased with cash.
The same applies if you have paid with a Walmart credit card. Your refund will either be applied to your original gift card or issued as a new gift card.
How do I return my makeup to Walmart?

For makeup products purchased on the Walmart website, you have 90 days from the day you received your items to start the refund process.
However, in some rare circumstances, you still might be able to return items to Walmart after 90 days.
To return an item, log in into Walmart. Follow the on-screen instructions to start a return. An item will come with an optional return label.
The card you used for the purchase can be refunded or an exchange may be made.
The exchange is only possible if the product remains available. This applies regardless of whether you are returning in-store or online.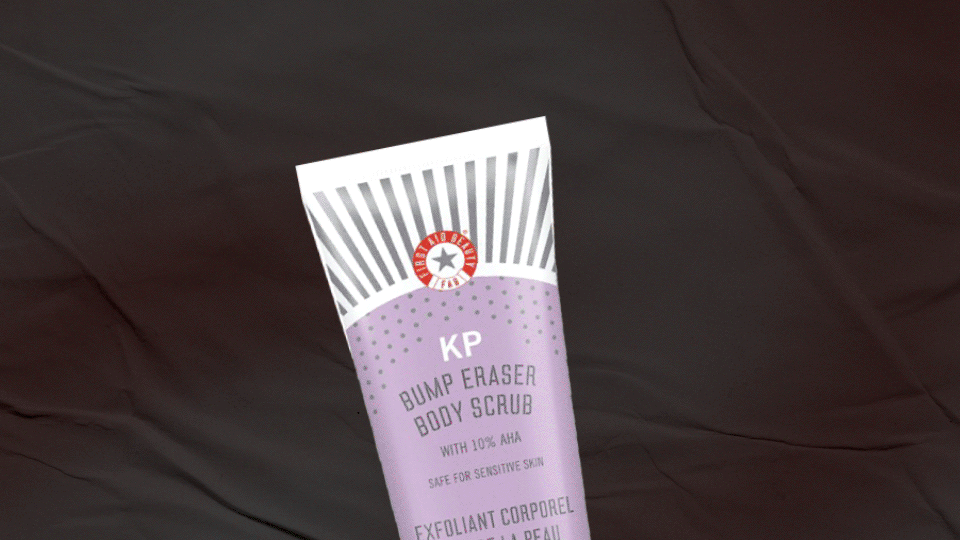 How can I return makeup from Walmart without a receipt?

It is possible to return makeup at a Walmart store even if you lose your receipt. You will need to bring a photo identification from the government with you when you enter Walmart. This information will then be saved in Walmart's secured returns database.
The makeup will then be exchanged for another item or a refund. This can be done in cash or with a gift certificate.
Additionally, if the cosmetic item is under $25 in value, Walmart is able to give you a cash refund instead of a store credit.
However, this can vary from store to store, and it is up to the supervisor's discretion.
You can find more details in my guide on Walmart's return policy (and what it signifies), Walmart's clothing return policy and if Walmart will accept returns for gift cards. Also, I have information about what you cannot return to Walmart.
Conclusion: Can I Return Makeup At Walmart?

Shoppers who are unsatisfied with makeup purchased either in-store or online at Walmart.com can return their products for a refund or an exchange. All items must be returned within 90 days with their original packaging and accessories, even if the product has already been opened or used.
There are only two things that can't be returned: nail polish and aerosols.
Is it possible to return make-up to Walmart?

Answer: You can only return the item three times, without receipt. Only perfumes and nail polishes can be returned, exchanged, or swapped once the products have been opened or used. 19 Oct 2021
Walmart 2021: What items cannot be returned?

Walmart will not accept returns for gift cards, cellphone cards, medication, firearms or pepper spray.
Are you able to return open makeup?

Open beauty products are eligible for return within 90-days of purchase, with some brands exceptions.
What Is Walmart'S Return Policy 2021?

Walmart has an easy return policy. You can return your items by mail, scheduled pick-up from home or in store for free. Items purchased at Walmart.com or in stores can be exchanged or returned within 90 days.
.Walmart Makeup Return Policy In 2022 [Simply Explained!]