Yokohama Geolandar A/T G015 Review
What Is Not Warranted

Tires that have become unserviceable for the following reasons:
Road hazards injuries and damages, including punctures, cuts (repairable or not), bruises, tears or impact breaks, can cause road hazard accidents.
Improper repairs or repairs that have failed.
Incorrect inflation and other maintenance abuses.
Improper application of tire size and/or specification.
Incorrect mounting or dismounting techniques, tire/wheel alignment imbalance.
Mechanical irregularities in the vehicle or wheel, such as bent wheel assemblies, misalignment, worn or faulty components.
These conditions can cause weather checking/cracking and failures on tires that have been purchased for more than 4 years (48 month) before a warranty claim. The D.O.T. will not be honored if proof of purchase has been provided. Serial number will be used.
Accident, corrosion, vandalism, fire or damages caused by nature.
Which Vehicles Does The Yokohama Y/T G015 Fit in?

Chevrolet Tahoe, Blazer, Silverado, Trailblazer, Suburban
Dodge Durango, Dakota, Ram
Ford F-Series, Expedition, Ranger, Bronco
GMC Sierra, Envoy, S-15
Honda CR-V
Infiniti QX4 SUV
Jeep Wrangler, Grand Cherokee, Commander, Liberty
Kia Sorento
Nissan Titan, Frontier
Toyota 4-Runner, Tundra, Tacoma, RAV4
Tire Sizes:
15"
P235/75R15 108T XL OWL
LT215/75R15 100/97S C OWL
LT235/75R15 104/101S C OWL
30×9.50R15 OWL
31X10.5R15LT 109S C OWL
32X11.50R15 OWL
33X12.50R15 OWL
16"
P235/70R16 104T OWL
P245/70R16 OWL
P245/75R16 OWL 109T
P255/70R16 OWL 109T
P265/70R16 111T OWL
P265/75R16 OWL
LT215/85R16 OWL
LT225/75R16 E OWL
LT235/85R16 120/116R E OWL
LT245/75R16 120/116S OWL
LT265/75R16 120R/120R E OWL
LT285/75R16 126/123R E OWL
LT315/75R16
17"
225/65R17 102H BW
235/65R17 108H XL BW
P245/65R17 OWL 105T
P245/70R17 108T OWL
P255/75R17 113T OWL
P265/65R17 110T OWL
P265/70R17 OWL
P285/70R17 OWL
LT235/80R17120/117R EOW
LT245/70R17 119/116R E OWL
LT245/75R17 121/118S S E OWL
LT265/70R17 121/118S E OWL
LT285/70R17 121/118S E OWL
LT285/75R17 MWL
LT315/70R17 OWL
8 107H XL BW
255/70
18"
235/60R1R18 113H BW
265/60R18 110H BW
265/65R18 114H BW
265/70R18.116H BW
275/65R18 116H BW
LT265/70R18 OWL
LT275/65R18 120S E OWL
LT275/70R18 E OWL 125/122S
LT285/65R18 – BW
LT285/75R18 BW
LT295/70R18 – BW
35X12.50R18LT123R BW
20"
275/55R20 175H XL BW
275/60R20, 115H H BW
LT265/60R20 BW
LT275/65R20 126/123R E BW
LT285/55R20 122/119S BW
LT295/60R20 126/123S BW
LT305/55R20 121/118S E BW
LT325/60R20 121/118S D BW
35X12.50R20LT121R E BW
Price Range
Yokohama Geolandar A/T G015 prices start from $117.
About the Yokohama Geolandar (A/T G015

A sturdy tire is essential for adventurers who love to travel off-the-beaten track. It can withstand the harshest conditions.
And the Yokohama Geolandar A/T G015 is a perfect match for your driving needs. Itas provisioned with some of the latest design features and technologies, to ensure it will deliver the ultimate experience.
Designed for both smooth highways and rugged terrains, this tire is built to deliver unmatched off-road performance, excellent traction in light snow as well as high levels of ride comfort on the highway.
Yokohama also claims that the Geolandar/T G015 tire is versatile and its most tough all-terrain.
Winter conditions

A couple of weeks back, we were able to use the G015's severe-snow service badge on a camping trip to central Oregon. We crossed snowy Willamette Pass in the van. Two-wheel drive made it difficult to maintain traction so the Space Tractor was converted into a four-wheel-high. Grip became very good after that. This was our first time driving a forward-control vehicle in slippery conditions, and trust us, it takes some getting used to. The tires performed well on the snowy, ice- and slushy roads in Central Oregon. We ran into both plowed and un-plowed roads, and we drove confidently in both. They would probably handle more snow well.
Details Of Yokohama Geolandar A/T G015 Review Snow

It is really important to get complete information about the tire , if you are thinking of buying a Yokohama Geolandar A/T G015. Let's take a closer look at this tire.
The main characteristic of this tire is its triple 3D sipes. It maintains tire's hardness and improves traction. It is because traction is always the main focus of the tire developers to create a best all seasonal tire. The organization yokohama additionally introduced longer wear and higher mileage in the Geolandar A/T G015. The tire compounds have been improved with added sturdiness to withstand and withstand wear. These tires have sidewall protectors that allow for smooth riding on uneven surfaces.
Limited mileage warranty

Apart from the standard limited warranty, the Geolandar A/T G015 also comes with a 60-month limited mileage warranty or treadwear warranty.
But unlike the previous warranty where you will get a free replacement, the replacement under this warranty comes in the form of a credit, which will be applied when you purchase a new set of tires.
Credit will be granted based on how much tread is left and the current selling price of the dealer.
If the remaining tread is 30%, and the dealer sells the Geolandar G015 for $200, your credit amount will be $60.
When you buy a set of Geolandar G015 tires for your car, the price will be $140 and Yokohama $60.
If the tread depth was less than 50%, your credit amount will be $100. This means that you'll only have to pay $100 for a Geolandar A/T T G015 tire.
If your vehicle's front and back wheels are different, your mileage warranty will only cover your rear tires. And in this case, it will be 25,000 miles.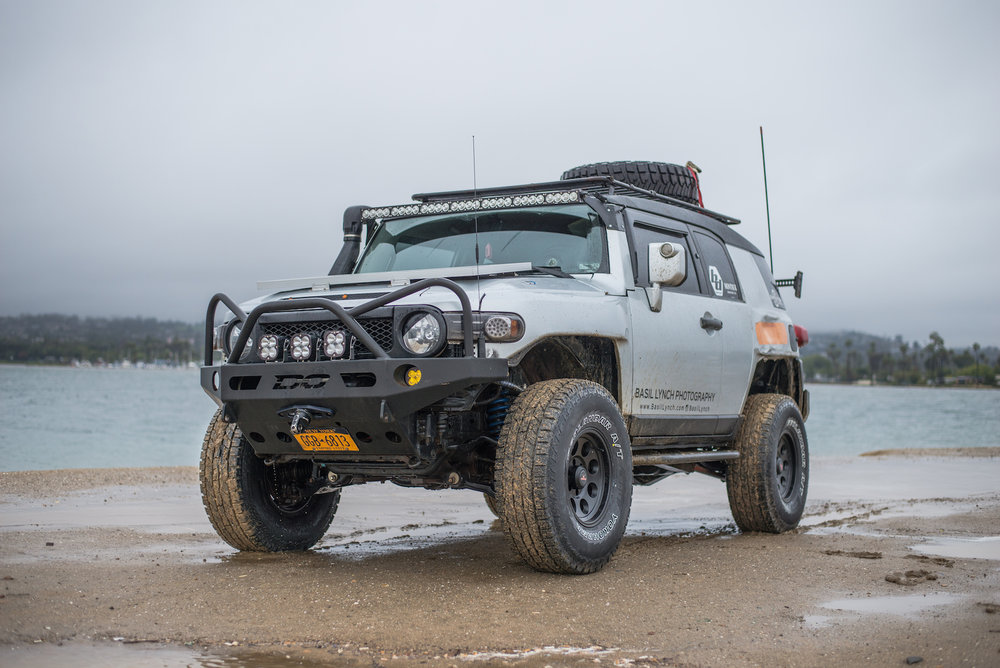 Temporary spare tires

If the tread on a Yokohama temporary tire that was used for temporary highway service is less than 1/32″, (0.8mm), then the tire will automatically be replaced by a new Yokohama tire. There are no charges to mount and balance the new tire. Additional service charges are payable by the customer.
The customer will pay 50% of the current retail price for temporary spare tires if they are worn more than 1/32″(0.8mm) but less that 2/32 (1.6mm). The cost of mounting, balancing, and any other service charges are payable by the customer.
Yokohama Geolandar A/T G015 Tire Quality

It's the details that matter. This isn't the first set of Yokohama tires we have tested and once again they came out of the mold with excellent tolerances. With less than half an ounce per tire to balance them you know, you will have a comfortable easy ride with excellent wear.
They have a couple other features built in that should aid their longevity and also help when we take these off-road.
Sidewall protectors are molded into some very strong tires. These are not only going to improve traction on-road, but they will also help you get rid of that mall curb.
Yokohama also added a full nylon cap under the tread. This will help ward off punctures in the tread area. Nothing is worse than fitting your tires and then finding a nail within the first day. That cap won't make these impervious to damage but every little bit helps. It is a bonus to have it completely under all tread areas.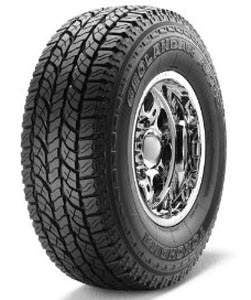 Comfort Performance

Drivers can ride on the highway in comfort and peace. Yokohama's use of nylon reinforced strands that spiral, which absorbs most road vibrations. However, the ride quality is subject to driving speeds. When at moderate speeds, the ride feels comfortable. The comfort level drops as the speed is increased.
Noise levels are also important. The Geolandar A/T G015 tires rank better than most all-terrain tires. They are calm at slower speeds, but as you accelerate further, it gets noisier. You can listen to the roar of the tires inside the car.
Combining these features makes it possible for SUVs and light truck drivers to maintain a reasonable grip and drive over light snow. The tires are responsive, but the braking capabilities of these vehicles remain good.
Tires that are used in heavy snow or ice will have a reduced performance. Traction is sufficient for safe driving and braking. That said, the Yokohama Geolandar A/T G015 performs better than most all-terrain brands under extreme winter conditions.
Additional Exclusions

Tires that have had material added after leaving a Yokohama manufacturing plant, such as fillers, sealants, balancing substances or materials of any kind. Tires that have been subject to external treatments such as tread siping or carving, regrooving or application of materials to the tread surface, among others, are also eligible. If the material or treatment is the cause of a failure, vibration, or ride disturbance the tire will not be accepted for warranty, or mileage warranty credit.
Tires submitted for ride disturbance complaints with more than 1/32″ (0.8mm) treadwear or 12 months from date of purchase, whichever occurs first.
Tires on vehicles registered or operated outside of the United States.
Tires not sold in the United States by the Yokohama Tire Corporation.
Tires branded with Yokohama will be marked by special classification at the time of purchase such as "NA", which means that tires have not been adjusted or buffed.
Tires used on vehicles in racing or special applications.
Adjustment Policy

If within 60 months from the date of mounting, the tire wears down to the treadwear indicator bars 2/32″ (1.6mm) and the tire has not delivered the warranted miles of normal passenger car highway use (commercial applications excluded), Yokohama will provide credit for unused service toward the replacement of a new comparable Yokohama steel-belted radial tire. A percentage of the warranty miles will be added to the current retail price of the tire by the dealer at the time. Additional charges such as taxes, mounting, balancing and rotation by dealers are also payable. The warranty does not cover the anticipated service life of tires.
Yokohama Geolandar A/T G015: Overview

Yokohama has a 25% improvement in handling and braking in the snow than the older A / TS. Yokohama offers a variety of 15-20 inch sizes, accounting for 96% of the truck / SUV market. They are available in both LT and P-metric sizes.
Three SD grooves are located on the tread of this tire. This helps to retain rigidity and prevent increased wear. The Antiwear polymer compounds allow the tire to move on many types of terrain, passes, and slopes.
EdgeTec Grooves are applied to the tire. This creates a wider surface and allows for easy removal of heavy dirt, sand and mud. The product also has a better traction and grip in snow and dirt.
Performance in the Snow

Geolandar A/T G015 is equipped with the 3 peak, mountain snowflake emblem. This signifies that the Geolandar has met all requirements for snow testing.
And this means that it can endure severe snow conditions. Hence, if you live in one of the areas that experience long winters, then the Geolandar A/T G015 will be more than adequate.
Also, it handles snowy and icy conditions better than most of the other comparable all-terrain tires.
It is important to remember that it does not have the same traction as a winter or snow tire.
It should not be considered a substitute for a winter tire or snow tire in any situation that requires it.
Vehicles That Can Use Yokohama Geolandar A/T G015

The Yokohama Geolandar A/T G015 is designed primarily for drivers of most trucks and SUVs. Below is a list of the most popular vehicles compatible with the Yokohama Geolandar A/T G015.
Jeep Grand Cherokee, Wrangler Commander, Liberty
Dodge: Dakota Ram, Durango
Ford: Bronco, F-Series, Expedition, Ranger
GMC: Sierra, Envoy, S-15
Toyota: 4-Runner, Tundra, Tacoma, RAV4
Chevrolet: Silverado, Tahoe, Blazer, Trailblazer, Suburban
Honda: CR-V
Infiniti QX4 SUV
Kia: Sorento
Nissan: Titan, Frontier
Didn't find your vehicle listed above? You might also be interested in other reviews, such as the YK580 Yokohama Review and the YK740 GTX Yokohama Review.
What Are The Features Of The Yokohama Geolandar A/T G015?

Yokohama optimizes the tread design to balance the Geolandar A/T Google15 tires' performance for highway and off-road driving. A wear-resistant Triple Polymer is used to make the treads. To keep the treads uniform, you can rotate them easily.
Geolandar A/T G015 limits noises by using tread blocks of varying pitches. To defend the tires against hydroplaning, Yokohama manufacturers its tires with deep grooves that cover the entire circumference of the tire. They ensure maximum evacuation of surface runoffs. The tires come with full-depth 3D sipes and grooves on their lugs to increase the surface area of the biting edges for easy driving on snowy roads.
The Yokohama Geolandar All-Terrain tires have reinforced inner casings. This ensures stability and durability on all roads. A pair of high-strength, tensile steel belts are used to construct the inner casing. Two-ply polyester materials are used to reinforce the strength of the steel belts. Additionally, the tires feature spiraling nylon cords that enhance straight-line stability and ride comfort.
Winter-use tires have the 3-peak mountain snowflake label, which includes additional features that increase traction in deep snow.
The tires have small rubber strips positioned within the grooves that act as tread wear indicators. To improve safety, the rubber strips must be replaced once they are flush with the tread.
Noise

It's mixed in terms of noise pollution. On city streets, the tires weren't as loud as on highways. Tire roar is more evident as you add speed, but it's not as annoying as other A/T tires. The Yokohama Geolandar /T G015 may not be for you if tire roar is a problem.
Which Tire Should I Buy?

We recommend this tire to anyone who is looking for an all-terrain, durable tire that will last. There are other options if you need extreme off-road grip, but these tires have less road noise and better wet weather grip. We can live with the noise, but we value the extra safety features such as high wet grip.
Technology and Design Features

Yokohama is renowned for equipping its all-terrain tires with advanced technologies, to ensure they provide superior performance in different conditions and terrains, a comfortable ride, as well as longevity.
And the Geolandar A/T G015 is no exception. It comes with some of the latest Yokohama tire technologies, making it a great tire for street driving, off-road adventures, as well as winter and snow driving. It includes:
Yokohama Geolandar A/T Geo015 Road Traction and Noise

You won't hear any road noise, and the Grand Cherokee has a smaller tire than most and a diesel engine.
Traction has been stellar in dry conditions. There was no slippage even on dirt roads.
Yokohama Geolandar A/T G015 Warranty

Yokohama Geolandar /T G015 offers a 60000 mile warranty for all sizes of P metric and a 50000 mile warranty on LT models. Yokohama offers a 30-day guarantee on test drives.
Excellent off-road performance
Good for snow or icy roads
Good durability
Great for any season
Cons
Prices are higher than for other options
Higher price than other alternatives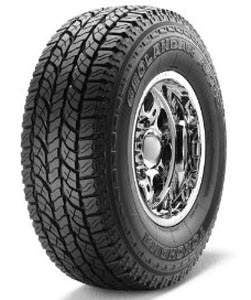 Final Thoughts On Yokohama Geolandar A/T G015

Yokohama Geolandar/T G015 may not be the best option for budget-minded buyers. Although the Yokohama Geolandar/T G015's price is higher than other brands in the same class, the Yokohama Geolandar/T G015 can handle many types of snow and comes with a fantastic warranty that makes it a good value. So one can surely go for this tire.
Dealer'S Obligation

The tire dealer must verify the mileage on claim tires and the mileage warranted. This information will be referred to Yokohama.
Warranty

Did you like this article? You might also like our Tires Yokohama Review, such as the Avid Ascend Yokohama Review or Geolandar A/T Yokohama Review.
Customers' Obligations

The customer must present the claim tire to an authorized Yokohama retail tire dealer in the United States. The customer must provide proof that the tires were purchased originally and state the vehicle's mileage. The customer should also prove that they have rotated the tires every 5,000 miles.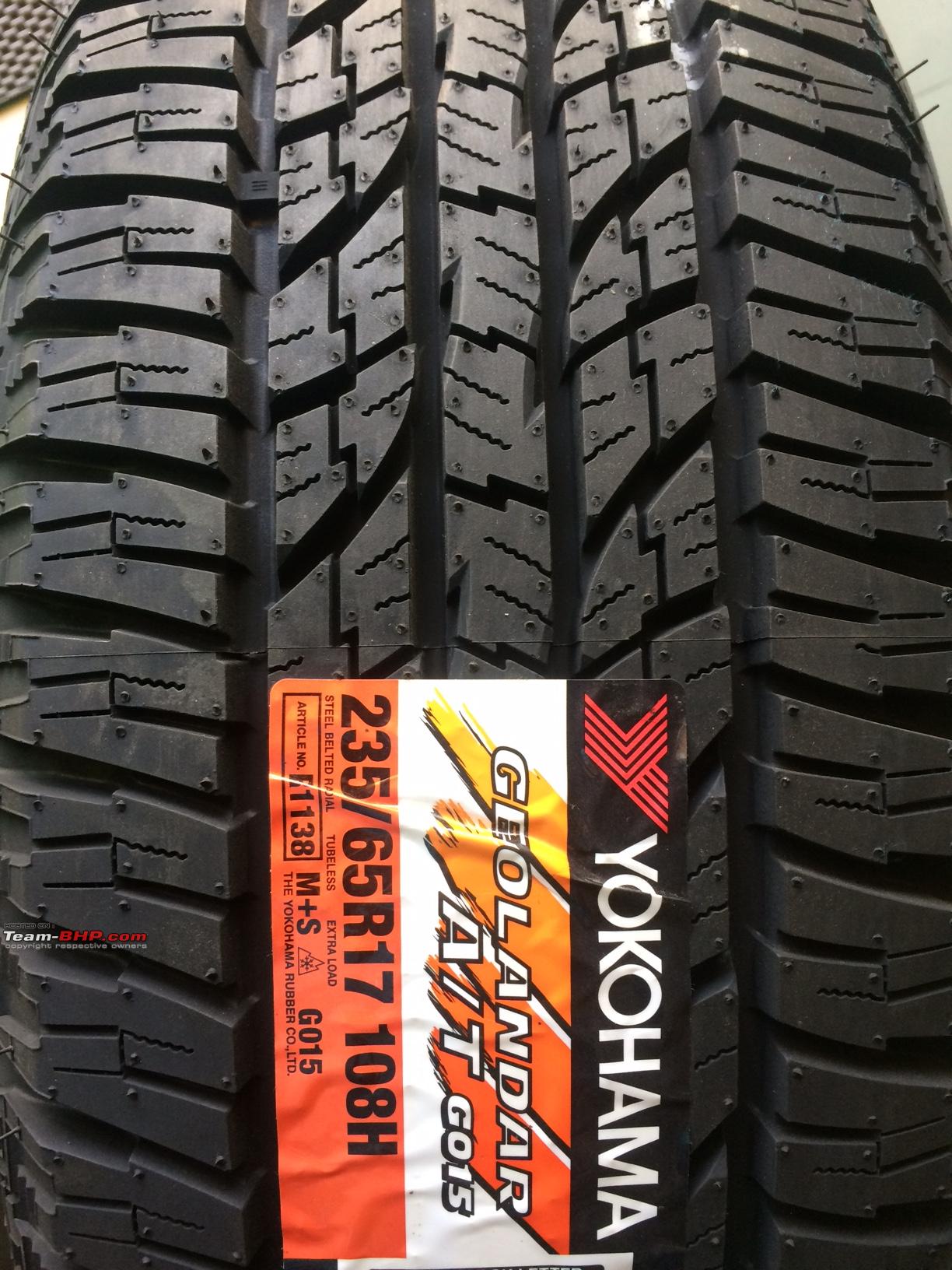 Wet Road Performance

I noticed that the Yokohama Geolanders A/Ts felt slightly more firm when going over cracks and expansion joints in the asphalt, and are better than their OEM Toyos. Because the A/T tread is slightly more responsive to steering inputs, it's possible to drive at higher speeds with a quicker response. Because of the deep tread, the pattern forces water out. This allows for the Mazda to drive on wet pavement or through standing water. The Mazda has remained steady even during heavy Oregon Coast rains.
Yokohama Geolandar A/T G015 Review
Yokohama Geolandar A/T G015 Tire Review In 2021

Are you looking for the best tire for your car? The Yokohama Geolandar A/T G015 review has all the information you need.
The Yokohama Geolandar /T G015 is a combination of safety, comfort and reliability that delivers a high level of performance. It excels in both dry and wet traction. You can get excellent grip on wet pavement and it will provide steady traction on slippery roads. This vehicle provides a refined and smooth ride that is comfortable even at slow speeds.
We will be looking at the key technologies and features of Geolandar A/T G015, as well as how they perform in various conditions. Ride quality, warranty and guarantee, sizes available, compatibility with other vehicles and how much it is worth, as well as its pros and cons. We hope you'll find all the details you need in this Geolandar tire review to help you decide if it is the right one for you.
Every reader is encouraged to make wiser financial choices. And we strive to achieve this by publishing objective, informative, and well-researched reviews. Each review is written by our highly skilled content creator team that includes journalists who are industry experts and professionals. We can help you make informed and better buying decisions.
Get this tire from these dealers:
Tire America Tire Rack Priority Tire Amazon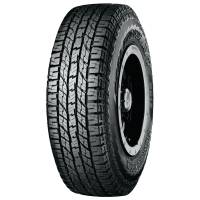 Yokohama Geolandar A/T G015 Review: All-Terrain Tire For Ultimate Experience

The blood of daredevils is thrill and adventure. A tire that is perfect for them on their most epic road trips can be like finding a needle through the sand. However, this all-new Yokohama Geolandar A/T G015 tire is said to be engineered with the best technology to deliver the ultimate experience. An array of models claim the exact same thing, so our doubts are understandable.
What is this model capable of? How could this be an advantage in the market? What makes it different in its competition? Let's look at some possible answers to your questions. For answers to all these, let us begin with its history as well as the features.
Yokohama Avid ascend review Yokohama Avid envigor review
.Yokohama Geolandar A/T G015 Review