Total War Pre Workout Review
Total War Preworkout Review

Total War Training (30 Servings) on Sale Now! We get a commission for you clicking this link and making a purchase.
Here is my complete Total War Pre-Workout Review. This article will discuss and review the following:
Total War Preworkout Review: Worth it?

Redcon1 Total War Pre-Workout claims to increase energy, stamina, and endurance with no jitters.
Our readers are the ones who choose products that they find useful. We may earn money when you click on links on this page. See our disclosure to find out more.
Total War pre-workout is an all-in-one pre-workout supplement formulated to increase endurance, enhance focus, and boost energy through evidence-backed quality ingredients. Redcon1 LLC owns the brand and promises great value. They also offer a money back guarantee if you aren't satisfied.
Through third-party testing, the supplement has been verified free from banned substances. In this review, we'll briefly evaluate the available ingredients to determine the effectiveness of this product and perform an evidence-based analysis for its effectiveness. If you're looking for an effective pre-workout blend, this Redcon1 Total War Pre Workout Review will help you find the right one.
Total War Preworkout Ingredients

Our reviews are incomplete without examining the pre-workout ingredients.
Redcon1 Total War has a 14.7g serving. Based on the evidence, this is slightly higher than average. That's a great sign.
You'll find here the total war ingredients and information for each serving.
This product contains a number of ingredients that can positively affect your training performance.
Let's go over each ingredient and dosage to see what kind of influence they will have on your performance.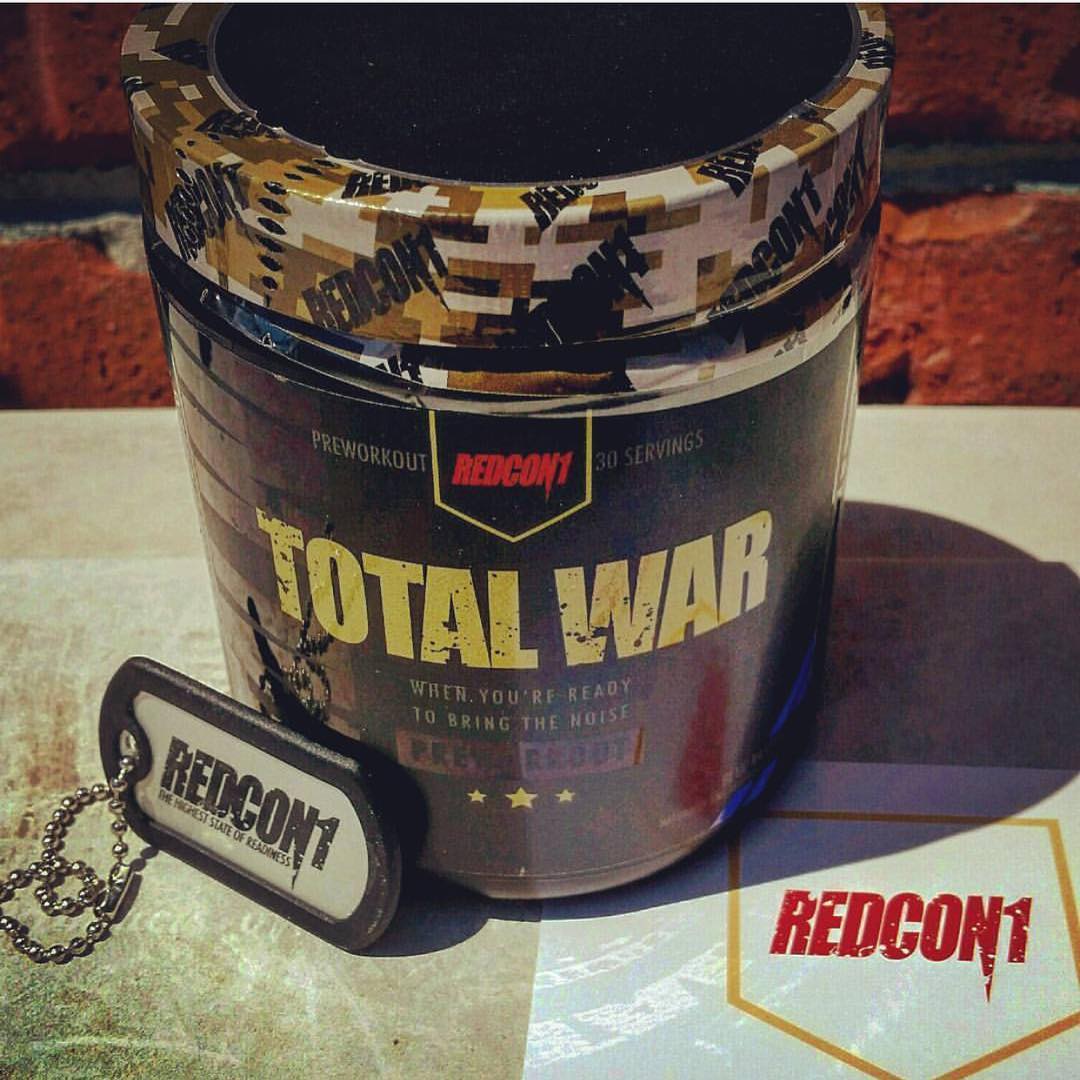 Testing Results And Ratings

RedCon1 Total War has been reviewed on five areas. The RedCon1 Total War's ingredient profile is the first thing we will look at. The review will examine the ingredients in this pre-workout supplement and their intended purpose. It also evaluates how each ingredient is dosed.
Then we examine effectiveness. An effective pre-workout product will use high quality, proven ingredients, at clinically backed dosages. This generally extends the section on profile. Pre-workouts with high quality ingredients and proper doses will perform better.
Then we move into the taste of the different flavors we've tried. For each flavor, we score it individually and then average them to get an overall rating. Here are the flavors we were able test: Tiger's Blood.
Mixability describes how easily the powder can be mixed in 6-8 ounces of water. The shaker bottle test is what we use. This would be the Blender Bottle that comes with the chrome spiral ball.
We finally get to value. Value can be defined as the combination of cost and effectiveness. The market's competitors as well as other pre-workout product versions are another part of the value equation.
You can easily read and comprehend the labels for this product by looking at them. Easy to read and understand 10 ingredients. Eight out of the ten ingredients are correct with Juniper Berry (Cocophenols) and have a safe dose.
L-Citrulline Malate 2, 2 is 6g. It enhances blood flow, training capability and provides energy. The recommended dosage is 4g Citrulline, 2g Malic Acid.
The overall value

RedCon1 Total War aims to be an all in one pre-workout aid that will promote long-term energy and increase gains. We are not surprised that it provides an energy boost. But, with all the caffeine in this product, it is hard to believe it doesn't. While this product is a good choice for your goals, there are better products available that offer more benefits and healthier alternatives. It is not a pre-workout, but a high-quality supplement at an affordable price. RedCon1 Total War will allow you to test it out and decide if this would be something you'd like to do.
Generation Iron may receive commissions on purchases made through our links. See our disclosure page for more information.
We'd love to hear your thoughts in the comments section. Follow Generation Iron on Facebook and Twitter Instagram.
*Photos courtesy RedCon1 Robert Oberst Instagram. Envato Resources Perez Guisado Joaquin Jakeman Philip M. (2010). "Citrulline malate enhances athletic anaerobic performance and relieves muscle soreness". ( source Artioli, Guilherme; Gualano, Bruno; Smith, Abbie; Stout, Jeffrey; et al. (2010). "The role of beta alanine supplementation for muscle carnosine and exercise performances." Source: Waldron, Mark, Patterson, Stephen, Tallent, Jamie, Jeffries, Owen (2018). The Effects of an oral Taurine Dose on endurance exercise performance in humans: A meta-analysis. (source Nutrition) Best pre-workout supplements for bodybuilding & muscle gain reviews Best protein powder supplements for strength & size (Updated 2121). BCAA Best BCAA supplements to Muscle growth & recovery (Updated 2211). Omega-3
Can Total War be used as a pre-workout supplement to enhance performance?

Total War is an effective pre-workout supplement to enhance overall performance.
Total War was a very successful product. It has been a great experience and it's worth sharing in my Redcon1 Total War Pre-Workout Review.
However, for users who are sensitive to Caffeine, I would rather recommend 4 Gauge While using 4 Gauge, it increased my energy levels and mental concentration even with lower doses of caffeine than Redcon1.
The other striking thing about 4 Gauge is the fact that it doesn't have that irritating tingling sensation on your skin that I often feel during my workouts.
Additionally, coconut water powder helps to keep your body hydrated.
If you are Caffeine Intolerant and still need a pre-workout that boosts your workouts, then I suggest you purchase 4 Gauge from this link.
Redcon Total War Workout Review 2021

The post could contain affiliate links. Refer to the affiliate policy for further details.
Redcon's Total War Pre Workout supplement is one of most sought-after. Total War Pre Workout powder is claimed to improve your focus, endurance and power to get results.
It has thousands of positive reviews on Amazon, so we decided to dig a little deeper and provide you with all the information you need to determine whether or not it's the right supplement for you.
Total War Preworkout is from Redcon. Available in many different flavors like Sour Gummy Bear.
The pre-workout is third-party-tested and free of prohibited substances. You get all the benefits of a pre-workout supplement with stimulants, focus factors, and nitric oxygen compounds.
Pre-workout supplements can also help increase endurance and your energy.
Compare prices on A1-Supplements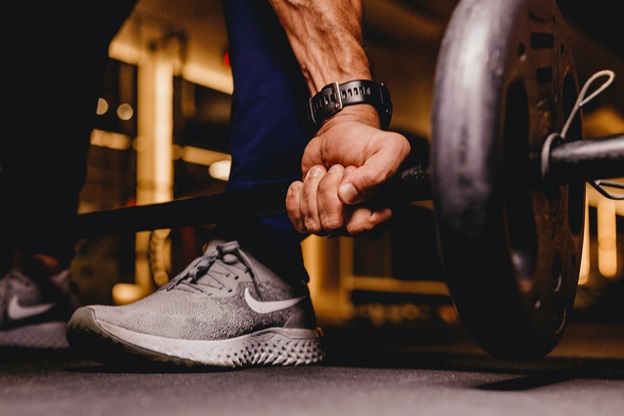 Redcon1 Total War – Reviewed

Total War by Redcon 1 – This is one insane pre-workout. While reviewing this product, our experts went on multiple deployments to both the bathroom and then the gym. Shellshock and frack are warning signs.
Important 7/1/2019 This comparison was made by other websites, but it is inaccurate. We were informed in an email by Insane Labz from their legal strategist that this could be defamation. If we make anecdotal or bizarre descriptions to make reviewing less boring, we ask that you forgive.
Redcon1 is a brand new supplement company that clearly has never taken to the word "modesty".
To see the pre-workout, click TOTAL WARF
The label shows a powerful killing machine. And yeah, after taking this bad boy that's exactly what our review concludes.
But can you really blame them?
Redcon1 was started by former BlackStone Labs top brass.
Total War – Is it a great pre workout supplement?

Yes. It would. Total War(r) is a stimulant-rich pre-cardio that provides energy and focus.
Do you crash if you do a Total War Pre Workout?

It will also provide you with a sustained release of energy throughout the entire training session, without a crash. You'll get about an hour of energy enhancement, which will eventually fade away naturally. Total War contains ingredients that have been scientifically proven to be safe.
How do you avoid side effects of total war pre-workout?

1) Insomnia.
2) Diarrhea.
3) Dehydration.
4) Headaches.
5) High blood pressure
6) Tingly, or Prickly Feelings.February 23, 2020
.Total War Pre Workout Review