Aussie Miracle Curls Review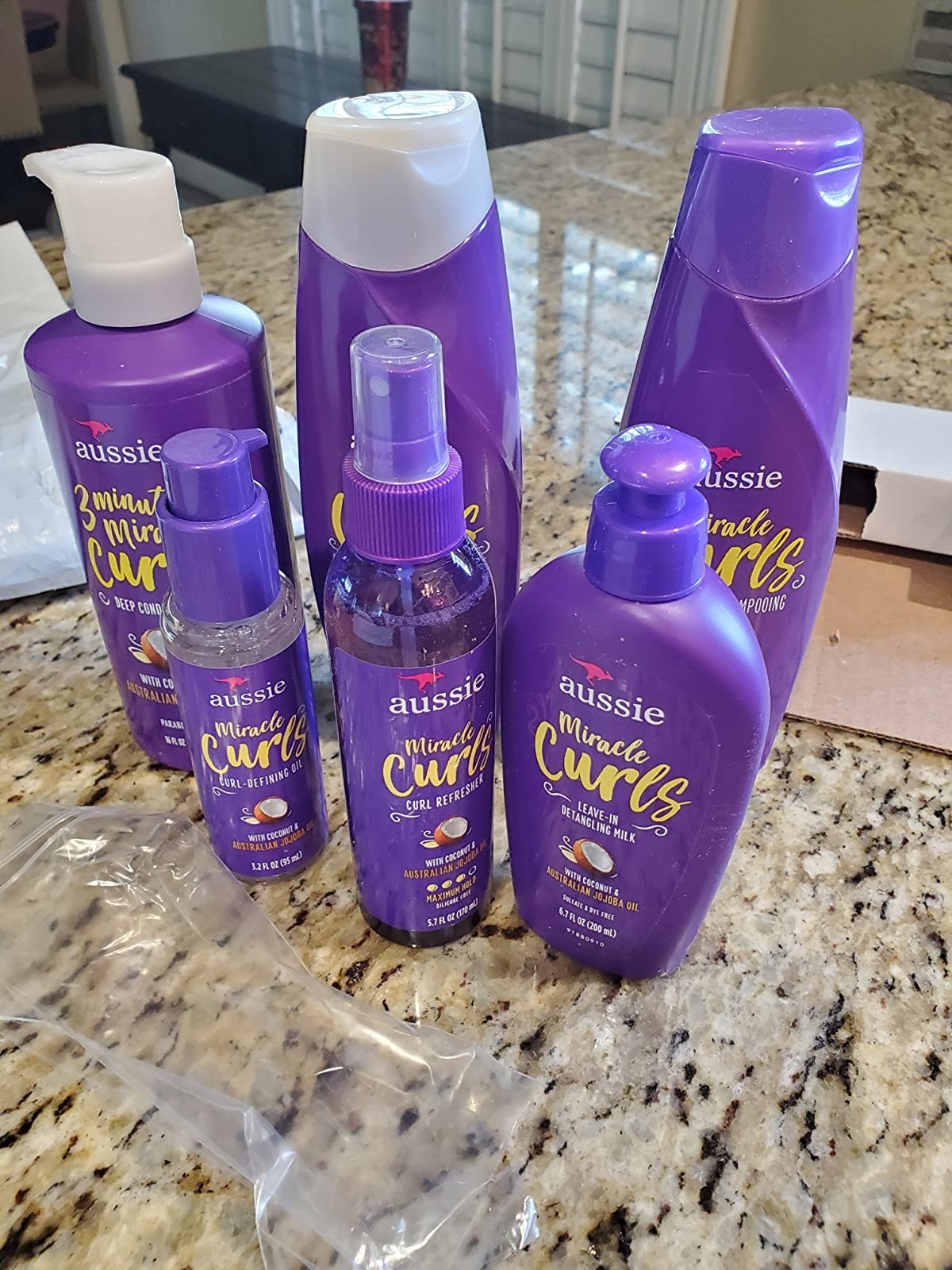 Aussie Miracle Curls Review: Is It Right For You?

If you have wavy or curly hair & you want to properly treat & take care of your curls using Aussie Miracle Curls, we have got you covered on everything you need to know about the hair care line.
If you purchase an independently reviewed product or service through a link on our website, we may receive an affiliate commission.
Aussie Miracle Curls is the best choice for curly or wavy hair. Aussie has created a hair care product that is specifically designed for curls. P&G Hair Scientist & Scientific Communicator Nicole Epps explained to HollywoodLife EXCLUSIVELY how "all curls can be unique." Some experimentation is required to identify the curly hair care products best suited to you. Aussie brands make this easy by offering a wide range of products. You can find all the products at Target and Walmart for as low as $3-7.
Is Aussie Bad For Your Hair?

Aussie is an established brand that creates hair products specifically for those with straight hair. Look carefully at the ingredients in each product to determine if they are suitable for curly hair.
Aussie hair products certainly have good ingredients that are helpful for ladies with straight and curly hair strands. However, some of the ingredients included in many of Aussie's products aren't recommended if you have curly hair.
When you use Aussie hair products, including shampoos and conditioners, we recommend clarifying your hair periodically to remove silicone buildup from your hair strands.
It is important to align your hair care routine with the products you are using. If you are looking for curl-friendly natural hair products, we recommend checking out Aussie Products available for Curly Hair. Aussie makes a special hair care line called Miracle Curls.
Miracle Curls Shampoo – This aussie hair shampoo formulated specifically for curly hair contains coconut and jojoba oil to moisturize your hair as it lifts away dirt and debris.
Miracle Curls Conditioner: This conditioner restores moisture to your curls and adds bounce, while also keeping them soft.
Miracle Curls Cowash – A sulfate free product that gently cleans your hair and scalp between washes. It's a classic Aussie shampoo.
Silicones

Detanglers and conditioners contain silicons for slippage and ease of detangling. Because silicones aren't water-soluble many products can cause hair damage.
But how can you determine whether your hair has buildup? You will notice a weight loss in your curls due to silicone buildup. You may feel your hair look thinner due to the silicone buildup.
Both Miracle Curls Shampoo & Miracle Curls Leave In Detangling Milk contain dimethicone. It is known that this silicone can quickly cause hair damage and buildup.
Bis-aminopropyl dimethicone is used in the Miracle Curls Cowash and the 3-Minute Miracle Deep conditioner. This silicone semi-watersoluble silicon protects damaged hair making it feel softer and healthier.
However, silicone-based products can cause buildup in some women. Our company believes that Aussie's products do a good job marketing and clearly explain the benefits.
There are some shampoos that claim they will make thick hair. They also promise it won't cause hair follicle or skin damage. These are highly-prized beauty products, suitable for curling and wavy hair.
Many products contain ingredients that we aren't able to recommend. We can't therefore endorse them all.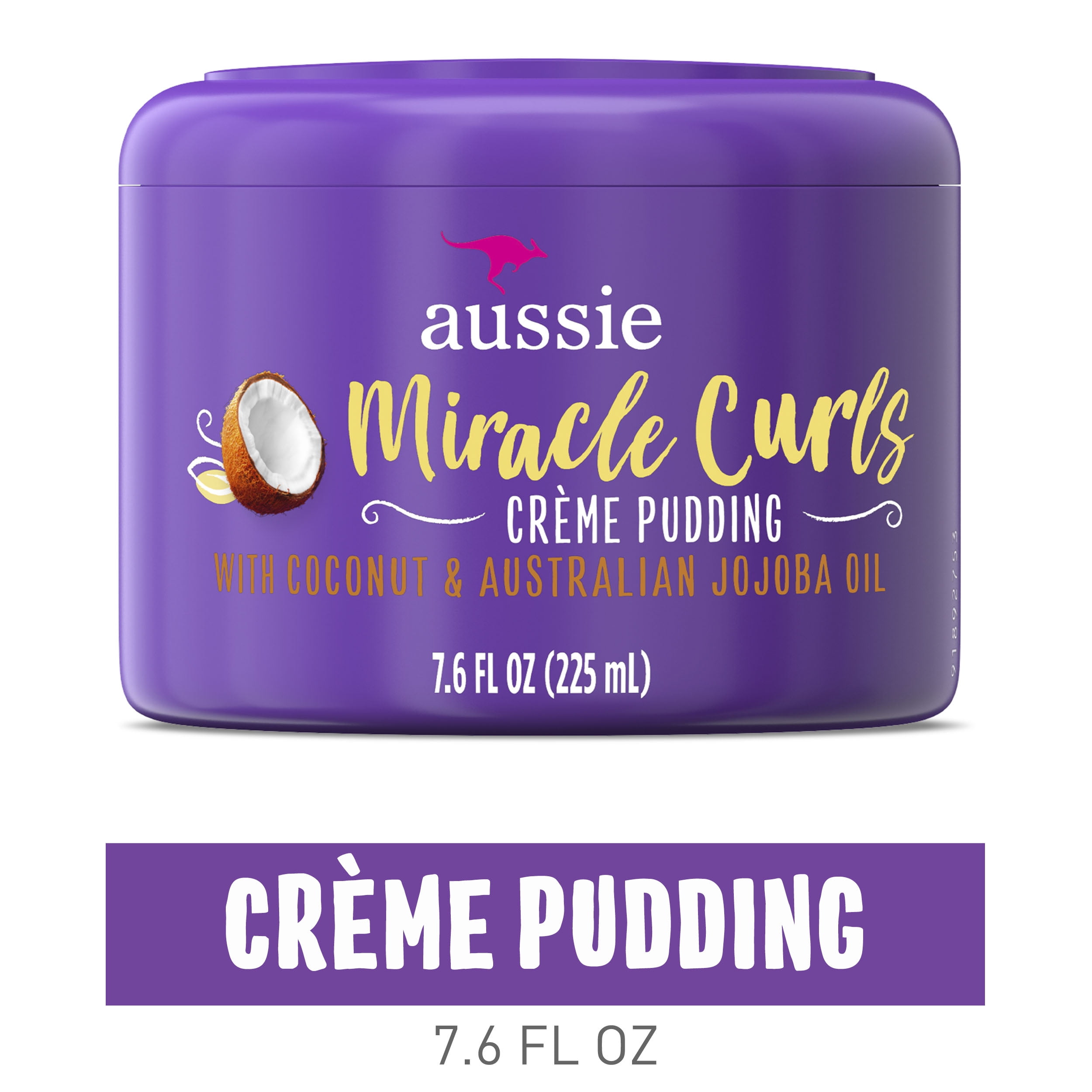 Review by Customers

Reviewers of products are a good way to determine if the product is worthwhile and suitable for your hair.
The Aussie Miracle Curls products have received many positive reviews about how the products leave their curls healthy and hydrated and how the product leaves your hair smelling fresh. You might also find these products beneficial.
Miracle Curls Shampoo is rated highly by many reviewers. It can be used to dry or balance oily hair. Also, reviewers of the Miracle Curls Conditioner reported great slip, easy detangling, and a lightweight formula.
A user who has type 4 hair found some products (such as curl refresher spray or curl cream) too light and don't hold up well to thick hair. However, she loved the results of curl-defining oil and creme pudding, which created defined curls that were frizz free.
Aussie Miracle Curls Shampoo

Data availability: LIMITED. Learn more about EWG. EWG scientists evaluated the Aussie Miracle curls Shampoo product label, which was collected July 6, 2019, for safety in accordance with our Skin Deep Cosmetics Database. Based on information from regulatory databases, assessments by government agencies and open scientific literature as well as data on toxicity and other hazards, we evaluate the personal care product labels. EWG's rating for Aussie Miracle Curls Shampoo is 5.
Is Aussie Miracle Good For Curly Hair?

Good. Aussie Miracle Curls products use coconut oil as well as Australian jojoba oils. They moisturize curly hair and help to improve their health.
Is Miracle Curls Good For Hair?

Good. Aussie Miracle Curls has Jojoba Ole which is a fantastic natural oil and offers many other benefits. You will notice a deepening moisturizer in your hair. It also helps to reduce frizz. Moisture is very important for curly hair. However, the products that work best for them will not work. Oct 28, 2021
.Aussie Miracle Curls Review