Bed Bug Removal Cost
Bed Bug Treatment: Why is it so costly?
Even though bed bug control may look simple from the surface, the work behind the scenes is complex. Additionally, exterminators spend time and money going through extensive training so they can perform the job successfully on the first try.
So the exterminator's experience and expertise are part of what contributes to the expense. Another part of the expense involves the costs of obtaining and maintaining tools and liquids that are needed to treat the pest.
What is the Best Way to Get Rid of Bed Bugs at The Cheapest Price?
You may have some previous experience in successfully treating bed bugs in homes. In these cases, you will be able to get the best price by doing the job yourself.
If you don't have any experience with treating bed bugs successfully, it is a good idea to find a reliable and affordable exterminator to help you.
Self-treatment options may seem less expensive at first, but if done improperly (which is much more common than you'd think), it can result in furniture damage, and unsuccessful treatments could cause the bed bugs to further spread, costing more time and money for additional treatments.
The cost of bedbug extermination in each room
Costs for bed bug extermination vary depending on how severe the infestation is and the number of rooms affected. Expect to find the average cost for bed bug extermination to range from about $400 for one room up to $4,000 for the whole house.
Number of Rooms Cost
1 Room 300 – $475
2 Bedrooms $750-$900
3 Rooms $1,050 – $1,300
4 Bedrooms: $1500-$1,700
Whole House $3,750 – $6,000
Company Charges to Get Bed Bugs Out
A lot of pest control businesses offer to help with bed bug removal. Pest control franchises are preferred for their lower cost and stricter service requirements. Here's a list of some of the most well-known companies to control bed bugs in the United States. Also, their average bed bug cost.
Provider Average Treatment Cost
Orkin $550 – $1,200
Terminix $625-1,800
Ehrlich $750 – $2,300
Rentokil $800 – $2,000
Getting Professional Help
A pest control specialist licensed in the state of California is invaluable for your bedbug removal efforts. Most companies are ready to go with the proper equipment, licensed technicians, and the experience needed to eliminate bed bugs fast.
For example, Terminix handles bed bugs using the latest technologies such as heat and cold. The company also knows how best to handle customers. It has seen a tremendous growth in its business over the last 30 years.
Aptive Environmental employs a traditional method of bed bug removal. The methods used include targeting crack and crevices with residual sprays, aerosols and insecticide dust.
Orkin, one of few pest control services left, offers a complimentary quote. Although it doesn't normally charge by the square foot, it will offer an exact price. The majority of cases offer a 30-day guarantee. This includes bed bugs.
One downside of hiring a pest company to control bed bugs is their high cost. While you might be able, in rare cases, to obtain a lower cost, there are some circumstances where you can negotiate. Be helpful and cooperative throughout the treatment and inspection process to increase your chance of success.
For the pros
Pest control companies have the equipment on hand, ready to assist you at any time
Conventional bed bug treatments
Chemical treatment is still the most used option in conventional treatments plans and are usually the most affordable.
The typical procedure begins with the technician performing an inspection that reveals bed bugs' usual hiding places. After that, the tech will use an EPA-approved knockdown spray to treat any infested areas.
Rarely will a company use whole-house fumigation techniques to eliminate bed bugs. This method is a relic of the past, and it often involves the use of aerosol foggers and bug bombs.
The tech spraying on the baseboards will not be visible. This is also an outdated method that is virtually worthless for bed bug removal.
An insect growth regulator is a treatment that disrupts the life cycle of bed bugs. The most skilled exterminators will provide this service at no extra cost. It is typically included in your initial bedbug extermination price.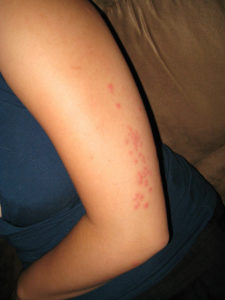 Receive your free quote in seconds
Pest control products that are not properly applied can pose a danger to you and your family. We recommend speaking with an exterminator to get advice about how to use them.
Each company is reviewed by pest specialists for safety and quality. Here are our top picks for pest removal based upon that review. To give you fast, no-obligation quotes immediately we've established a contact line for each company.
Our #1 Ranked for: Bed Bugs and Termites VISIT WEBSITE Our #1 Ranked for: Ants and Roaches, Spiders and Rodents Problems VISIT WEBSITE Our #1 Ranked for: Mosquito Removal and Fleas Ticks Wasps And Other Stinging Incests VISIT WEBSITE
Cost of Bed Bug Treatment
You might be offered one or more of these options by your bedbug extermination professional, depending on the severity of the infestation.
Average Bed Bug Treatment Cost
Heat Treatment $2,000-$4,000 ($1-$3 per square foot)
Fumigation $4,000-$6,000 ($4-$8 per square foot)
Chemicals & Pesticides $200-$400 per room
Steam Removal $250-$1,000 per room
500$ Freezing Treatment per Room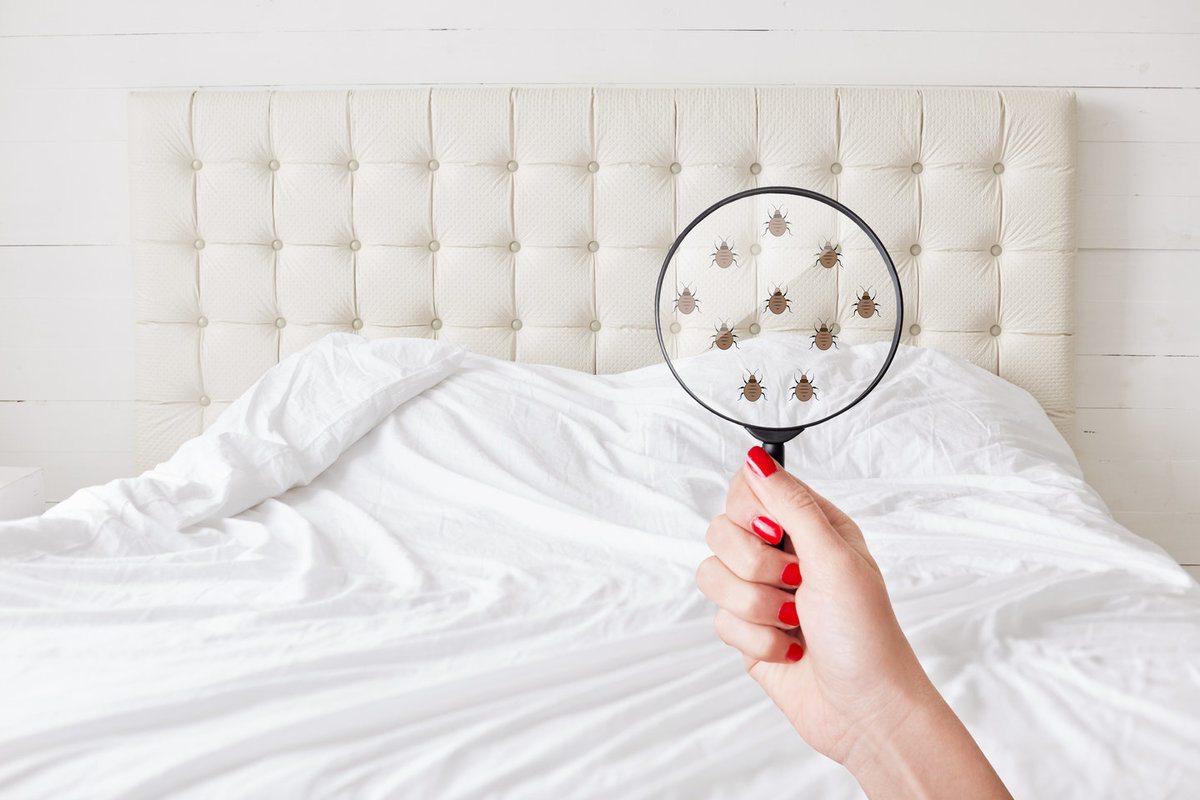 The cost of treating bed bugs depends on their type
Bed bug infestations are tough to tame, but exterminators offer the best in both chemical and non-chemical treatments.
Bed Bug Treatment Average Cost
Chemicals & Pesticides $200-$400 per room
Freeze Treatment $435+ per room
Heat Treatment $1-$3 per square foot
Fumigation $3-$6 per square foot)
Steam Removal $250-$500 per room
How much does it cost to eliminate bed bugs?
A professional exterminator will charge $300+ for each room and more than $1500 to treat the whole house depending on how severe the infestation is.
What kills bed bug instantly?
Steam – Both bed bugs (and their eggs) die at 122degF 50degC. The high temperature of steam 212degF (100degC) immediately kills bed bugs. Apply steam slowly to the folds and tufts of mattresses, along with sofa seams, bed frames, and corners or edges where bed bugs may be hiding.
How can I get rid of bed bugs myself?
The clothes can be dried on high heat with heat treatment This is how to treat… The freezer should be set to 0oF so that cold treatment is possible in the house. Wet and dry steam cleaners can be used to clean cracks in fabrics and baseboards.
Orkin How Much Do Bed Bug Treatments Cost?
Orkin Cost of Bed Bug Treatments. The Orkin average bed bug treatment cost is $1,300 to 1,600. Costs for minor infestations may be as low as $400, while major infestations could cost up to $3,000.22 Dec 2020
.Bed Bug Removal Cost