In-Depth Review: Anycubic Kobra 2 Pro 3D Printer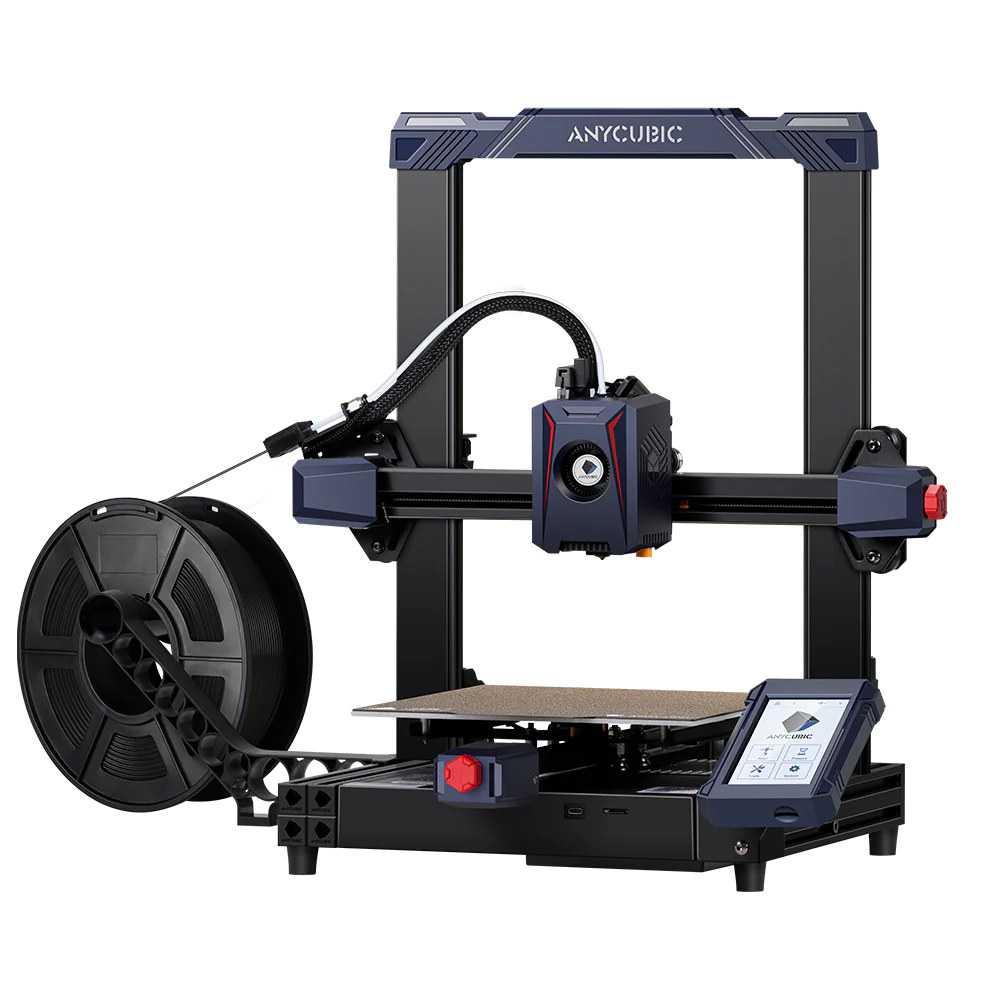 As a 3D printing enthusiast, I recently had the opportunity to explore the Anycubic Kobra 2 Pro 3D Printer, and I'm eager to share my experience. From unboxing to the first print, my journey with the Kobra 2 Pro has been quite intriguing. This printer promises high-speed printing without compromising on quality, a claim that I was keen to put to the test.
Upon receiving the printer, I was impressed by the packaging, which ensured that all components arrived in pristine condition. The box contained everything needed to get started, including tools and a sample filament. As someone who appreciates attention to detail, this was a great start.
Overview and Setup
Initial Impressions
In this review, I'll dive into every aspect of the Kobra 2 Pro, covering setup, key features, practical usage, and my overall verdict. Whether you're a beginner or an experienced user, I believe this review will provide valuable insights into whether the Kobra 2 Pro is the right fit for your 3D printing needs.
When I first laid eyes on the Anycubic Kobra 2 Pro, its robust build quality immediately stood out. The combination of metal and quality plastic components gave it a sturdy, reliable feel, which is exactly
what I look for in a 3D printer. This reassured me that it could withstand long printing sessions without any hiccups.
Setting up the printer was my first task. The assembly process was straightforward, thanks to the clear instructions provided. As someone who has struggled with complicated setups in the past, the Kobra 2 Pro was a breath of fresh air. It was a perfect blend of simplicity and precision, making the initial setup a smooth experience.
The calibration process was equally impressive. The automated leveling feature was a huge time-saver. It's always been a pet peeve of mine to spend hours on manual calibrations, so seeing the Kobra 2 Pro handle this step with ease was a significant plus. It allowed me to focus more on printing and less on troubleshooting.
Key Features
Speed and Performance
One of the key selling points of the Kobra 2 Pro is its high-speed printing capability. I was initially skeptical about the promised 500mm/s speed, but my tests proved otherwise. The printer consistently delivered high-quality prints even at these high speeds, which was impressive.
In terms of print quality, the Kobra 2 Pro exceeded my expectations. The details on the printed models were sharp and precise. This level of quality, maintained even at higher speeds, is not something I've seen in many printers in this price range. It's a testament to the engineering behind this machine.
Another aspect that stood out was the printer's ability to maintain quality across different materials. I experimented with PLA, ABS, and PETG, and in each case, the Kobra 2 Pro delivered excellent results. This versatility is a significant advantage for anyone looking to experiment with various printing projects.
User Interface
The touchscreen interface of the Kobra 2 Pro was a delight to use. The responsiveness and intuitive layout made navigating through various settings and options a seamless experience. As someone who values user experience, this was a big win for me.
The printer's software compatibility further enhanced my user experience. The compatibility with PrusaSlicer, known for its user-friendliness and extensive customization options, allowed me to tweak settings to my liking. This level of control over the printing process is something I greatly appreciate.
However, I did encounter a minor setback with the WiFi functionality, which was not operational at the time of my testing. I hope to see this feature become available in future updates, as it would add to the convenience and modern feel of the printer.
Practical Usage
Printing Experience
Noise level is a crucial factor for me, as I often print in a shared workspace. The Kobra 2 Pro, despite its high-speed capability, operates relatively quietly. This was a pleasant surprise, as I've dealt with louder printers in the past that were quite disruptive.
The material compatibility of the Kobra 2 Pro added to its practicality. Being able to effortlessly switch between different materials like PLA, ABS, and PETG without extensive recalibrations or adjustments is a huge time-saver. This flexibility allows for a wide range of printing possibilities, from simple models to more complex, functional parts.
On the customer support front, Anycubic proved to be very reliable. Their responsiveness and willingness to help resolve issues were commendable. As for maintenance, the printer required minimal upkeep. It's designed in a way that makes regular maintenance tasks simple and straightforward, which is perfect for users who want to focus more on printing and less on the technicalities.
Pros and Cons
Advantages
The Kobra 2 Pro's fast printing speed is its standout feature. It's perfect for projects where time is of the essence, delivering
quality results quickly. The ease of use, thanks to features like automated leveling, makes it a great choice for beginners. The high-quality prints it produces consistently are impressive, making it a reliable tool for both hobbyists and professionals.
Fast Printing Speed: Ideal for those who need quick results without compromising on quality.
Ease of Use: Suitable for beginners due to its easy setup and automated features.
Print Quality: Consistently delivers high-quality prints.
Disadvantages
The lack of WiFi functionality, although a minor drawback, is worth mentioning. In an era where wireless connectivity is almost a given, this feature's absence was noticeable. The limited connectivity options, relying primarily on USB and SD card, might be a constraint for some users.
WiFi Functionality: Currently not available but expected in future updates.
Limited Connectivity Options: Primarily relies on USB and SD card.
Final Thoughts and Recommendation
After spending considerable time with the Anycubic Kobra 2 Pro, I can confidently say that it's a standout printer in its category. Its combination of speed, ease of use, and print quality makes it a valuable asset for anyone interested in 3D printing. Whether you're just starting or looking to upgrade, the Kobra 2 Pro is worth considering. It offers excellent value for its price, making it a worthwhile investment.
For more information or to make a purchase, you can check out the Anycubic Kobra 2 Pro here.
Disclaimer: The link provided is an affiliate link, and I may earn a commission if you purchase through this link. However, my review is based on my honest experience and opinion of the product.