L'Oreal Sublime Bronze Review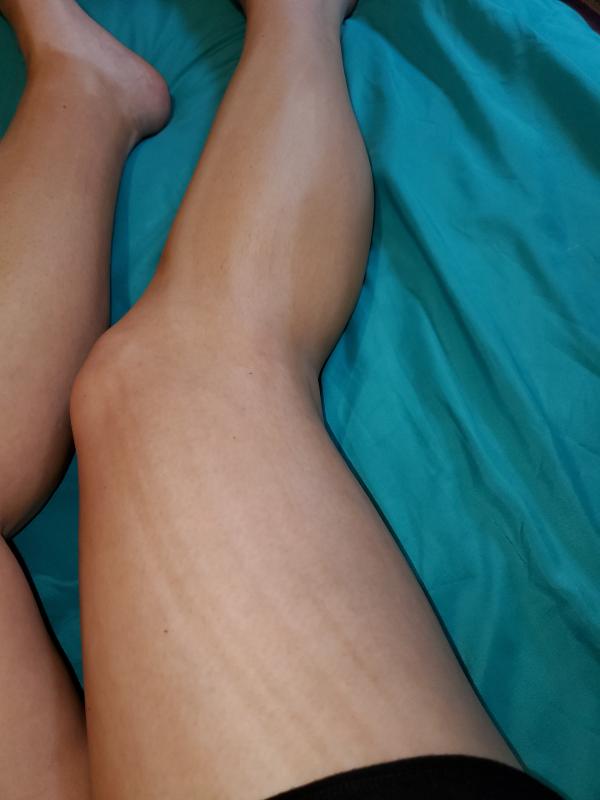 L'Oreal Sublime Bronze Hydrating Self Tanning Water Mousse Review

After the shelter in place was implemented, I made the decision to try out different products. For the longest time, I wanted a home-use self-tanner that didn't leave my skin looking orange or streaky. And I hesitated to try and find a self tanner because I was worried about it not looking right and being forced to be seen out in public. It's a great time to experiment with a variety of options.
It's important to know that not all skin types are the same. My skin is olive so the products that work best for me might not be suitable for others. Although I trust my friends' recommendations, I know I might have to test a few before finding the perfect product. So, after waiting a bit for my self tanners to arrive, I now have tested out my first self tanner and wanted to share my review along with what I used to have an even tan that lasted.
L'Oreal Sublime bronze Hydrating Self-Tanning Water Mousse was what I tried. After reading a positive review by an admirable beauty blogger with olive skin, I decided to try it. Loving Tan is what she uses, but she reviewed the more economical option. The most striking thing about her review was the way she described its smell. It was great that she mentioned that the scent wasn't like self-tanner and that it smelled very good. My nose is sensitive and I didn't like the scent of self tanner. This product has such a great scent to it. Justin commented on the great scent.
For the best results with self-tanner, it is important that you exfoliate your skin. My skin was first exfoliated by me dry brushing before I got into the shower. I applied my exfoliating bead-based body wash and then I scrubbed my legs. Once my skin had dried, I applied L'Oreal Sublime Bronzing Hydrating Self Tan Water Mousse. A tanning mit was used to protect my hands against becoming too orange. My self-tanner was applied twice within 24 hours in order to get the perfect color. For the best results, apply your self-tanner 3 times in 24 hours.
Because I felt the L'Oreal Sublime Bronze Hydrating Sub-Tanning Water Mousse had made my face appear a little darker after my second application, I decided to apply it on my face. When applying it to my face, I used what was leftover on my tanning mit as opposed to adding another pump of tanning mousse to the mit before applying. A week later, I added tanning drops to my favorite moisturizer. This left my face with a nice tan glow after cleansing the following morning.
I would totally recommend getting the L'Oreal Sublime Bronze Hydrating Self Tanning Water Mousse! It's a little bit pricey at the moment so I would give it an 8/10. I like that you can build it. You can achieve the color you desire without looking orange. You can apply it multiple times and it will last for around a week. The smell is great. This is why it was an 8/10 instead of a 10. I found that the product I applied to my face felt different and went through quite a bit of it within a matter of minutes. Although I don't know how long an ordinary bottle of self-tanner should last, I think I will only be able to use it for a couple more times before having to buy another.
.L'Oreal Sublime Bronze Review