Olly Vitamins Review
Olly Vitamins Review

Written by Susie Johnson.
Olly, a brand that sells beauty and immunity products, as well as all essential multivitamins, is dedicated to women's and men's health.
Olly vitamins are a popular influencer choice.
With a substantial 143,000 Instagram followers and over 65,000 likes on Facebook, we just had to take a look at all the buzz people were making about the brand.
We will be reviewing Olly vitamins to find out if it is a good brand for you.
Olly Overview. Olly was started in San Francisco CA. They wanted to provide nutritional products with no bitter taste. Their goal is to make vitamins more enjoyable for people, by focusing on specific areas such as hair care and sleep.
Also, Olly Vitamins aims to simplify nutrition so that you don't have to go searching for every ingredient and wondering what exactly you are about to consume.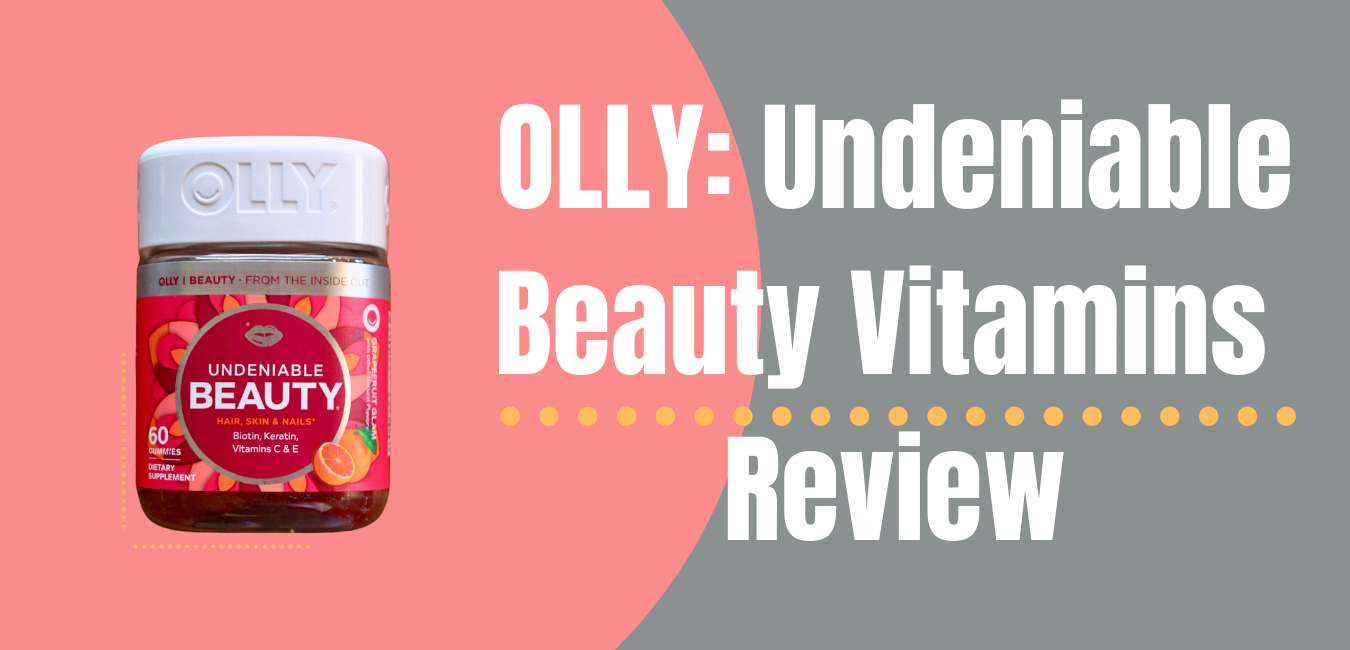 Cons

International shipping not available directly from the site
Designed for children and women, but no vitamins are available to men
There are limited products such as protein powders, but the focus is on Vitamin Olly Vitamin
This review covers a range of vitamins, from everyday multis to prenatal and beauty products, as well as those that are designed for children and teenagers. There's something for everybody, and plenty of choices for customers.
Be specific with what you need and don't complicate things for your health. Are you looking for something along the lines of beauty care for a natural glow? Prefer immunity to beef up on your body's preventative state? Perhaps you're looking for a mood booster?
You can determine your specific needs so that the vitamins you take will help to improve and sustain your health.
Review: Olly Essential Prenatal Multi

Olly Essential PrenatalMulti is designed to be used throughout pregnancy. It comes in a citrus-flavoured, standardized gummy.
OMEGA-3 DHA is a key component in this multivitamin. Folic acid and Vitamin D are also required.
Olly describes DHA, an essential fatty acids that support healthy brain and eyes development. The Olly vitamins review categorizes DHA as an OMEGA-3 direct type, which is found in fish. This ensures that it contains the correct amount of nutrients.
DHA products can also be made from seaweed or other vegetarian sources. However, Olly is not able to specify from where the DHA comes from if they are vegetarians or vegans. Vitamin D helps to strengthen a mother's immunity and protect her unborn baby.
Folic acid, which is a form of Vitamin B, helps prevent complications in pregnancy such as bleeding, vomiting or decreases in baby's activity in the womb. These are all scary things that no expectant mother should worry about.
Olly Essential Prenatal Multi can be purchased at $14 per jar or $36 per 3 jars when you subscribe to a plan.
Olly Sleep Vitamins Review

The most popular item from the brand, Olly's line of sleep vitamins have been highly praised and loved by many consumers. The sleep line offers a range of products that provide muscle relief, immunity, beauty, as well as pain relief.
The brand offers sleep supports that have a lower intensity and are intended to be used occasionally. If you have random bouts of insomnia, then the sleep support products might be a better alternative. Both adults and children can use the sleep support, which is a supplement to their sleep.
Another distinguishing product from the line is the Ultra Sleep Softgels that contains zero sugar. These can be swallowed easily and have the same effects as regular vitamin gummies. This makes them great for diabetics, or those watching their sugar intake.
There is much to say about the sleep category. But the Olly vitamins Extra Strength is our main topic in this Olly vitamins Review.
Best Sellers

Hello Happy Gummy Worms 4.3 out of 5 stars. Review the average rating of Hello Happy Gummy Worms is 4.3 out of 5. Click the link to read 75 reviews.
To feel upbeat, check out Hello Happy gummy Worms – The Perfect Women's Multi. Rated 4.5 stars Read reviews for average rating value is 4.5 of 5. Check out 2980 user reviews.
Multi-tasking mix of Vitamins C, D and E, Biotin & Folic Acid. Learn more about the Perfect Women's Multi
3.9 out of 5 stars. Read reviews for average rating value is 3.9 of 5. Click the link to read 95 reviews.
You will feel energized and have a sense of well-being. See reviews to see the average rating value of 4.2. Read 882 Reviews Same page link.
Healthy sleep habits.
Olly Vitamins Review – Women'S

Hello Subscription researches best subscriptions. Things you buy through our links may earn us a commission.
OLLY is a supplement and vitamin brand. It is designed to help you take your vitamins in a simple, easy-to-use, enjoyable way. Method created them. Eric Ryan is the co-founder. Target can also carry OLLY.
The box includes a mix of all the vitamins you need, and you are free to choose what each month you wish for your family.
OLLY has a complete line of vitamins for the whole family, and they are all gummy vitamins, with 2-4 g of sugar per serving. This allows them to be palatable but still not excessively sugary.
As you can see, the idea behind vitamins is that you are able choose the right ones without having to research them all. You also don't have to worry about trying to find 50 different supplements for your child or yourself.
The Round The Clock Mama combo. It seemed like a good idea! This combination can be purchased from OLLY for $41.97
Blackberry Zen: Restful Sleep for $13.99 OLLY Restful Sleep will lull you to dreamland like your very own sandman. Expertly blended to boost your body's natural sleep hormone, these delightful gummies will mellow your mind, relax your body and calm your senses. Night night.
Olly Sleep Review

Editor's note: These affiliate links mean that I earn a commission when you purchase through these links. For full details visit the disclosures page Olly Sleep is a sleep supplement that is made with natural ingredients to help you fall asleep. It's one of Amazon's most-loved sleep supplements, and has over 2,800 user reviews. Unlike a pill, Olly Sleep is a gummy that you can chew and taste pretty good. I have tried many other sleep supplements over the years but this is one of the few that actually has a pleasant taste.
The cost of a 50 count at this time is slightly more than $10. A recommended do is two gummies. 25 servings is pretty reasonable, especially considering you likely won't be taking this every night.
Olly Sleep products are an Amazon Choice, meaning they're highly reviewed with consistent good feedback.
Amazon Prime arrived my order within a matter of days. As you can see below the cover is a twist-off where you have to push down first which is a safety feature. These are candy-like and children could mistake them for candy. They taste so good that if they did, it would be a disaster.
Below you will see a photo of the gummies. They have the same consistency and width as a normal gummy bear. Olly makes multivitamins for men and women, as well prebiotics, stress formulations and beauty products.
Below is the complete ingredient list. It has 3 mg of melatonin which isn't as much as other sleep supplements I have tried but still effective.
Below are some of the key benefits they list on their product listing.
Olly Vitamins Review: Just how 'Delightfully Simple' is Olly Nutrition?

It can be difficult to find the right balance of vitamins and minerals for your overall health. Olly does advanced research so you can get the nutrients you need. This Olly Vitamins review details my experience with them.
My mother used to give me various multivitamins or supplements. Obviously, it wasn't on a whim. We all had to eat a well-balanced diet because she was a nutritionist. Whatever we couldn't find from the organic food stores in the locale, she would find in the form of the healthiest supplement she could find.
Now that I am all grown up, I still follow healthy eating habits. Given how unpredictable organic food is these days, finding fresh farm produce grown under the right conditions can be quite a task. I'm only a short drive from the country, so I have the perfect place to get my weekly supply. Unfortunately, this means I don't always have the time or the ability to make all of the trips. It can be difficult to balance work and family life, so I decided to return to my aEURsupplement" habit. Not only would I get nutrients from foods that weren't in my area, but I could also maximize what I consumed daily.
It was difficult to find the ideal vitamins. There is a lot of dietary supplement on the market, some of which contain dangerous chemicals and add-ons. Be aware of possible allergens. Also make sure you choose a supplement that has just enough nutrients. You don't want to take too much, and you shouldn't spend too much. This is how I found the Olly Vitamins Olly Vitamins supplement FormGummy vitaminsWeight13.6 OuncesCompanyOlly Price. I have to admit that I really enjoyed the layout on the main site. For anyone who chooses to eat gummies rather than pills, the phrase "aEURoeTaking vitamins shouldn't have to be so expensive" is very understandable. You can buy your beauty, sleep or multivitamin gummies from Olly, a s well as protein powders, bars, and probiotic sticks . You can easily flip through pages to find the relevant information.
Does Olly Really Work?

5.0 out of 5 Stars It works. I have used it for years. Have been waking around 1:30 – 2 a.m. for a very long time, unable to get back to sleep I get up – nap around 10 a.m. for a couple hours, try to stay awake until a reasonable hour to go to bed, but not usually successful….
Is Olly Vitamins Natural?

Olly products are marketed as having natural ingredients, being effective and enjoyable to consume in their gummy form. Olly emphasizes the nutritional benefits of its supplements, rather than what they have in them. Jun 5, 2018
.Olly Vitamins Review