Get Rid Of Bed Bugs
The bedbug is an insect that has lived together with humans for a long time. It stings during sleep and causes itching, it is one of the insects, commonly called sting and sucking. It is a crawling, wingless insect that shies away from daylight, hiding in nooks and crannies and in bedding. Bedbugs preferably invade places with high human use, because they are attracted to body heat.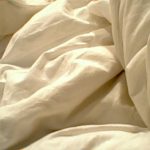 The fight is very difficult and must be waged with rigor and organization. It takes place in four stages
-Detect nests: You must equip yourself with a flashlight, essential, to look in the dark corners of the house, cupboards, ventilation openings, under beds, mattresses, sofas, especially in the bedrooms and the living room. During strong propagation, an "acrid" odor can confirm their presence.
– Use a vacuum cleaner to vacuum the nests: It is advisable to vacuum everywhere, even on the curtains and furniture, because vacuuming the eggs serves, effectively, to eradicate a large number of them. However, vacuuming meticulously does not kill the insect, as it can come out. So you have to clean the device and throw the bag in an outdoor garbage can to prevent the insect from returning.
-Wash the clothes in the machine at 80 ° C: then place them in a well closed bag to prevent any possible release of bedbugs. You can also steam clean them at 120 ° C. High pressure or brush cleaning, after vacuuming, is necessary for upholstery and rugs.
-Place infected objects in the freezer: depending on the size of the object and its material, it can either be washed at 80 ° C, or placed in the freezer at -20 ° C, for 48 hours.
-Do a big cleaning in the house: the carpets, the curtains, the floors, the walls,… It is necessary to empty the wardrobes, the desks, the drawers. Everything should be cleaned, and used furniture should always be inspected and cleaned before use.
-Use protective mattress covers: since bedbugs hide mainly in the seams of upholstery fabrics, such as those on the sofa, it is advisable to cover the mattresses with machine washable covers.