Amazon Book Rental In 2022 (How It Works, Returning + More)
Reading is one of the best pastimes that helps you relax and learn at the same time. Whether you're an avid reader or just need certain reading material for work or school, Amazon has millions of book titles to choose from.
Perhaps you are wondering what Amazon book rentals do and how it compares to buying books. This is what I discovered about Amazon book rentals.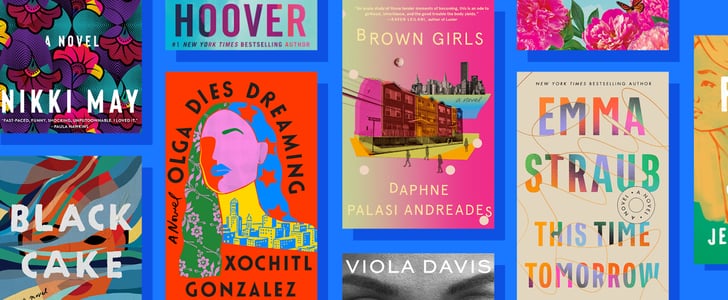 What will Amazon Book Rentals look like in 2022?

Amazon offers book rentals. If you see the "rent" button, you can arrange for affordable rental and delivery, including in-demand textbooks for one semester at a time. Some books are available for rent for 30, 60 and 90 day periods, depending on which options are offered.
If you're interested in Amazon book rental, keep reading for everything you must know, including how much it costs and how you receive and return book rentals.
How do I rent out and return books to Amazon.

Amazon has a button that allows you to rent books instead of buying. It is very easy and similar to purchasing, but you must return the book after the rental period ends.
When you've selected your books and paid, the books are shipped to you. The majority of rental agreements are for one semester. You may also rent the books for up to 60 days or for 90 days.
For free shipping, send your book to Amazon following the completion of the rental period.
Amazon Rentals provides extension options. If you do decide to buy the book, 100% of the rental fees goes towards purchasing it.
Amazon offers a wide range of book rentals.

Amazon primarily rents textbooks, although you may be able to find other pieces of literature for rent too. Amazon can rent books used for teaching purposes.
You can rent many genres of books, including biology, engineering and math.
To explore the full range of rentals on Amazon, check out www.amazon.com/rentals or view the book department for more titles.
Amazon offers textbook rentals

Amazon offers hundreds of textbooks for rent, at fraction of the price of purchasing the book.
Prime Student is a popular choice for students who want to receive extra benefits such as free shipping and textbook rental.
Supplemental materials like CDs or online codes are not guaranteed with Amazon textbook rentals, so make sure you check beforehand what you need for each class.
New and used textbooks are offered for rent on Amazon. Amazon can guarantee textbooks to be in acceptable shape if they are old.
What is the cost of renting an Amazon book?

Amazon book rental prices vary depending upon the title and how much you want to rent it.
The cost of renting is typically half the price of the books, which means that you can rent textbooks for as low as $20-50 instead of paying $100-$200 to buy them.
Prime Student subscribers will get 2 day shipping free on Amazon book rentals. Also, return shipping cost is included.
All rental fees go toward the cost of purchasing the book in the event that you wish to later purchase it.
Can You Return Rental Books from Amazon?

Shipping Amazon textbooks back to students is easy and convenient thanks to the shipping label. Shipping is free when you use the provided label to send Amazon books back.
Remember, extension options are also available for Amazon book rentals. You can log in to access your account right before your rental ends.
You will be notified by Amazon if you forget to return your Amazon rental. In the event that you request an extension but your book arrives late or you fail to post it in time, an additional rental period could be required.
You might be interested to learn more about Amazon. This includes information on Amazon's book sales, whether Amazon purchases books and textbooks, as well as safety concerns regarding used books.
Conclusion
Amazon offers textbook rentals that are affordable and offer flexibility to students looking for an alternative to expensive textbooks.
The product page will display any books that Amazon allows you to rent. Clicking the rent button near the buy option will allow you to view and request fast delivery.
Popular textbook titles can be rented for one semester at a time, although many books may be rented for 30, 60, or 90 days too.
If you need to send back rented books, just print out the shipping labels from Amazon and mail it in for free.
What happens if an Amazon Book Rental isn't returned to you?

What happens to my textbooks if they are not returned on time? You will have to return your book by the due deadline or earlier. We'll extend your rental period automatically. Monthly (30-, 60 or 90 day) rental will be extended by 30 days. We also charge for an additional 30-day rental.
Do Amazon Book Rentals Have To Be Returned In A Box?

You should send your books back quickly to get them in their original order and to avoid any additional fees. Return your books in the packaging that was delivered. Keep the box that your book was delivered in. You can always reuse this box when you return it. May 4, 2021
Does It Cost Money To Return An Amazon Rental?

If you have the label, return shipping is completely free.
What is the length of an Amazon rental?

30-days
.Amazon Book Rental In 2022 (How It Works, Returning + More)